It could be any city, on any day, in Lijin Jose's debut movie, it is a friday in Aleppuzha and this multiple narrative depicts the lives of people from different walks of life intersecting at some point. For Balu (Fahad Fasil), the auto driver, his life changes when a bride-to-be and her amily rides in his auto; for Jincy (Ann Augustine) and Muneer (Manu), the young lovers, a boat journey together becomes fateful. There is life and death, hope and despair, struggle and survival in this poignant tale of ordinary people's life told in the span of day's time.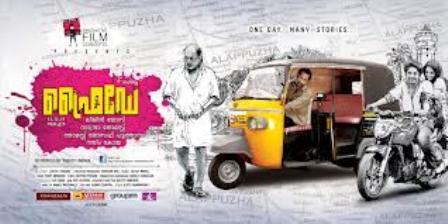 The director has deftly used some connecting threads like motherhood, money or a journey to connect these people, to tell us that the same thing could have very different meaning for different people. The juxtaposition of well thought out close up shots often brings out the dilemma of the various characters caught up in the web of life.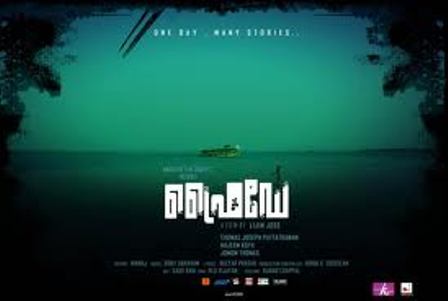 A close up shot of Muneer's touch on Jincy's feet captures their moment of love and togetherness, for the wagabound woman the same shot of the feet shows the pain of a woman in labour left to face her fate alone; and for Balu the close up reveals his shock and bewilderment at noticing a bag of gold and money that could change his miserable life for ever.
the cinematography by Jomon Thomas helps substantially in weaving the visual fabric of this narrative, so does Rex Vijayn's differntly 'sounding' background scroe in creating its soundscape. The special effects team adds to the charm, especially in making the closing shot of the movie visually stunning.
Courtesy: Shahina K