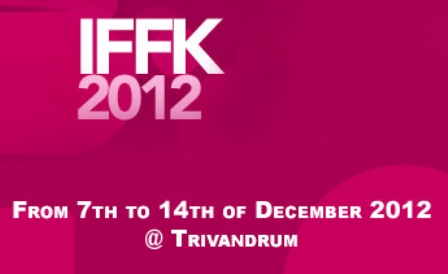 KAIRALI
CAMION
Canada/2012/Colour/94'/French
Direction, Screenplay: Rafael Ouellet
Production: Stephanie Morissette
Cinematography: Genevieve Perron
Editing: Rafael Ouellet
Sound: Daniel Fontaine-Begin,
Henry JR Godding, Bernard Gariepy-Strobl
Music: Viviane Audet, Robin-Joël Cool
Cast: Julien Poulin, Patrice Dubois,
Stephane Breton
Awards/Festivals
Karlovy Vary- Award of Ecumenical Jury,
Best Director
Toronto, Vancouver, Haifa, Hamptons
Truck driving is all that 60 year old widower
Germain has ever known. When he is involved in a head-on collision that leaves a woman dead,
his quiet life is suddenly thrown into a tailspin.
Though he was not at fault, the remorse he experiences
is debilitating, leaving him severely
depressed and unwilling to get behind the wheel
again. Deeply concerned for his father, Germain's
son Samuel puts his job in Montreal on hold, travels
to New Brunswick to collect his estranged
older brother Alain, and together they drive to
their hometown to care for their stricken father.
The brothers, however, have their own issues:
reliable Samuel is still lovelorn decades after a
teenage breakup, while Alain, an inveterate raconteur
and incurable womanizer, drifts aimlessly
from town to town, incapable of settling down.
As the men struggle to reconnect, it becomes
apparent that all three are stuck in the past for
different reasons. Slowly, the brothers revive
Germain's will to live, and in the process discover
fresh directions for their own lives.
I.D
India/2012/DCP/Colour/90'/Hindi
Direction, Screenplay: Kamal K.M
Production: Resul Pookkutty, Rajeev Ravi,
Madhu Neelakandan, Sunil Babu,
B. Ajithkumar
Cinematography: Madhu Neelakandan
Editing: B. Ajithkumar
Sound: Resul Pookkutty
Music: John P Varkey, Sunil Kumar
Cast: Geetanjali Thapa Murari Kumar
Charu a young woman, lives in Mumbai, sharing a
rented apartment. She is preparing for an inter view when a labourer comes in to paint a soiled
wall at her house. With her friends away at work,
Charu asks him to make it fast and continues to
with her work. A few minutes later, she finds him
unconscious on the floor and ends up taking him
to a hospital. She tries to trace his details, but
nothing seems to work out. Even the mobile
phone he is carrying has nothing but three irrelevant
numbers. Confronted with the weirdness
of the situation, Charu sets off to find the man's
identity.
FILMISTAAN
India/2012/DCP/Colour/117'/Hindi
Direction, Screenplay: Nitin Kakkar
Production: Satellite Pictures Pvt.Ltd.
Cinematography: Subhransu Das
Editing: Shachindra Vats
Sound: Arun Nambiar, Fasial Majeed
Music: Arijit Datta
Cast: Sharib Hasmi, Inaamulhaq,
Kumud Mishra, Gopal Datt
Sunny, a wanna-be-actor who works as an assistant
director in Mumbai is summarily thrown out
at every audition. Undeterred, he goes with an
American crew to the remote areas of Rajasthan
to work on a documentary. There, an Islamic terrorist
group kidnaps him. The house in which he
is confined belongs to a Pakistani, whose trade
stems from pirated Hindi films, which he brings
back every time he crosses the border. Soon,
the two realize they share a cultural bond. The
film shows how cinema can be the universal panacea
for co-existence.
THE PLEASURE GARDEN
UK/1925/B&W/75'/Silent
Direction, Screenplay: Alfred Hitchcock
Production: Michael Balcon, Erich Pommer
Cinematography: Gaetano di Ventimiglia
Cast: Virginia Valli, Carmelita Geraghty, Miles
Mander, John Stuart, Georg H Schnell
Alfred Hitchcock's directorial debut, made when
he was 25, follows the love lives of two dancers
at a London nightspot. Patsy Brand is a chorus
girl at the Pleasure Garden music hall. She meets
Jill Cheyne who is down on her luck, and gets
her a job as a dancer. Jill meets adventurer Hugh
Fielding and they get engaged, but when Hugh
travels out of the country, she begins to play
around. The diverging lives of two dancers are
told in melodramatic style in The Pleasure Garden.
In an unusual display of confidence for a
first time director, Hitchcock insisted his handwritten
signature be featured in the credits,
claiming, "Actors come and actors go, but the
name of the director should stay clearly in the
mind of the audiences".
KALABHAVANFLORBELA
Portugal/2012/DCP/Colour/119'/
Portuguese
Direction, Screenplay: Vicente Alves do O
Production: Pandora da Cunha Telles,
Pablo Iraola
Cinematography: Luis Branquinho
Editing: Joao Braz
Sound: Jaime Barros
Cast: Dalila Carmo, Ivo Canelas,
Albano Jeronimo, Jose Neves,
Antonio Fonseca, Carmen Santos,
Anabela Teixeira, Rita Loureiro
Awards/Festivals
International Independent Film Festival of
Braga -Grand Prize Augusta Bragacine,
Best film Portugal, 1920. Florbela Espanca, a woman ahead
of her times and a famous poet, throws herself
into a third marriage after two failed experiences.
She stops writing to please her new husband,
but soon feels restless and frustrated. When her
brother, Apeles calls her to Lisbon, she runs away
from her too quiet home to join him. Together
they throw themselves into the dark side of the
capital: alcohol, political riots, open air balls and
their strong mutual attraction. Florbela finds herself
torn between two forces: the love of her
husband and the turmoil brought about by Apeles.
When the latter dies a sudden death, her world
collapses. Only one thing can save her:
writing.Loosely based on the life of the Portuguese
poet Florbela Espanca, portrayed by Dalila
Carmo, Mr. Alves do Ó creates a biographical fantasy
in Florbela.
WHERE THEFIRE BURNS
Atesin Dustugu
Turkey/2012//Colour/105'/Turkish
Direction, Screenplay: Ismail Gunes
Production: Aynur Gunes
Cinematography: Ercan Yýlmaz
Editing: Mevlut Kocak
Music: Saki Cimen
Cast: Hakan Karakan, Elifcan Ongurlar,
Yesim Ceren Bozoglu, Abdullah ªekeroglu
Awards/Festivals
Montreal - FIPRESCI Prize, Grand Prix des
Ameriques, Warsaw, Golden Ball
Where the Fire Burns is a road story. Ayse who
gets sick unexpectedly has to undergo surgery.
Her family shows great solidarity at this juncture.
During the surgery, it is found that the girl is
fourteen weeks pregnant. Ayse does not reveal
the name of the baby's father. The family which
had tried to save her now wants to kill her. Her
father, Osman, takes up the responsibility of finishing
her off. He takes a trip with Ayse with this
intent but Ayse doesn't realise that she is to be
killed.
TOURING TALKIES
India/2012/Colour/Marathi
Direction, Screenplay: Gajendra Ahire
Production: Trupti Bhoir
Cinematography: Amol Gole
Editing: Ballu Salooja
Music: Ilayaraja
Cast: Subodh Bhave, Kishore Kadam,
Trupti Bhoir, Suhas Palshikar, Milind Shinde,
Chinmay Sant
The movie is based on the concept of roaming
cinema, also known as Touring Talkies, where
movies were shown in make-shift tents for the
local folks.
POST TENEBRAS LUX
Mexico-France-Germany-Holland/2012/
Colour/120'/Spanish-French-English
Direction, Screenplay: Carlos Reygadas
Production: Jaime Romandia, Carlos Reygadas
Cinematography: Alexis Zabe
Editing: Natalia Lopez
Sound: Gilles Laurent, Sergio Diaz,
Raul Locatelli
Cast: Nathalia Acevedo,
Adolfo Jimenez Castro, Willebaldo Torres,
Eleazar Reygadas, Rut Reygadas
Awards/Festivals
Cannes - Best Director, Lima Latin American
Film Festival- APRECI Prize, Best Film,
Toronto, Leeds
Post Tenebras Lux tells the story of a young family
with two small children living in a beautiful
wooden house, surrounded by lush green forest
and grey mountains. The main character is the
father of the family, a handsome man in his mid
30s, who can be very gentle with his kids one
minute and batter his dog the next. Reygadas
observes their everyday life, but Post Tenebras
Lux is not a conventional family chronicle. The
realistic tone and slow—paced narrative makes it
very difficult to distinguish what is a 'real—life
event' and what is the protagonist's imagination.
This film is an intimate diary of a man, who wants
to have a happy, full life, to live close to nature,
and who does so. At the same time, he anticipates
the loss of his dreams and relishes the prospect. 
CAPTIVE
Philippines-France-Germany-UK/2012/
DCP/Colour/120'/Tagalog-English
Direction,
Production: Brillante Ma. Mendoza
Screenplay: Boots Agbayani Pastor,
Brillante Mendoza, Patrick Bancarel,
Arlyn dela Cruz
Cinematography: Odyssey Flores
Editing: Yves Deschamps, Kats Serraon
Sound: Laurent Chassaigne,
Stephane de Rocquigny,
Albert Michael Idioma, Addiss Tabong
Music: Teresa Barrozo
Cast: Isabelle Huppert, Katherine Mulville,
Marc Zanetta, Rustica Carpio, Ronnie Lazaro,
Maria Isabel Lopez, Angel Aquino, Sid Lucero,
Raymond Bagatsing, Tim Mabalot,
Mercedes Cabral,
Awards/Festivals
Berlin, Istanbul, CPH PIX
On May 27, 2001, the notorious Abbu Sayaff Islamic
militants raid the peaceful island resort of
Dos Palmas in the picturesque province of Palawan.
The attack is intended to target the World Bank
employees, but they have already left the resort.
Instead, the Islamist separatist group kidnaps
20 people, who are mostly tourists. As they
march through the Philippine jungles to Mindanao
(the terrorist base), the hostages and the kidnappers
find themselves having to cope with the
trials of nature hand-in-hand. Gradually, the climate
of fear, prejudice and hatred gives way to a
strange, symbiotic relationship. Contours begin
to blur, certainties are called into question. Based
on real events that occurred in 2001, the film showcases
the existential threats posed by human beings
and nature alike and also explores with eerie
magic, real and spiritual ways out of crisis.
NEWSAMSON AND DELILAH
Australia/2009/Colour/101'/English-
Warlpiri
Direction, Screenplay,
Cinematography: Warwick Thornton
Production: Kath Shelper
Editing: Roland Galois
Sound: Liam Egan, David Tranter
Cast: Rowan McNamara, Marissa Gibson,
Mitjili Napanangka Gibson, Scott Thornton
Awards/Festivals
Cammes-Camera d'Or, Adelaide-Audience
Award, Blue Angel Award, Best Director
Asia Pacific Screen Awards-Best Film
Samson and Delilah live in an isolated Aboriginal
community in the Central Australian desert, where
every day resembles the last. They fall in love,
and when tragedy strikes, they run off to Alice
Springs, the nearest town. Away from the community
however, the two teenagers soon realize
that life can be cruel. Lost, unwanted and alone,
they learn that life is not always fair; but love
never judges. "Samson and Delilah" is not just a
love story; a very realistic portrayal of the lives
of contemporary Aboriginal people living away
from their communities. Concepts like home, love,
family etc come under scrutiny in "Samson and
Delilah". The film, Warwick Thornton's first feature,
won the Camera d'Or and was a commercial
success – a rare feat in Australia for any filmmaker
– and it marks a welcome turning point in
the history of indigenous filmmaking.
OMAR KILLED ME
Omar m'a tuer
Morocco, France/2011/35mm/Colour/85'/
French, Arabic
Direction: Roschdy Zem
Production: Jean Brehat, Rachid Bouchareb
Screenplay: Olivier Gorce, Roschdy Zem,
Rachid Bouchareb, Olivier Lorelle,
Omar Raddad, Sylvie Lotiron
Cinematography: Jerome Almeras
Editing: Monica Coleman
Music: Alexandre Azaria
Sound: Brigitte Taillandier
Cast: Sami Bouajila, Denis Podalydes,
Maurice Benichou, Salome Stevenin,
Nozha Khouadra, Ludovic Berthillot
Awards/Festivals
Toronto, Istanbul, CPH PIX, Palm Spring
Hong Kong, New York
In the summer of 1991, a wealthy widow was
beaten and stabbed to death at a beautiful villa
in the south of France. Omar Raddad, the
woman's Moroccan gardener, became the prime
suspect because of one bizarre clue: the words
Omar m'a tuer —a grammatically incorrect phrase
that roughly translates as Omar has kill me —
written in the victim's blood. Despite gaps in the
investigation and no forensic evidence, Raddad
was convicted and sent to prison for 18 years. Only Pierre-Emmanuel Vaugrenard, a journalist,
believed in his innocence and went to work to
prove it. Director Roschdy Zem, who has turned
from acting (with Bouajila in Days of Glory) to
directing, tells this story of racism, politics, and
injustice with the clarity of a documentary and
the pacing of a thriller.
TO KILL A BEAVERZabic bobra
Poland/2012/DCP/Colour/100'/Polish
Direction, Screenplay: Jan Jakub Kolski
Production: Bogdan Kisielewski,
Wieslaw Lysakowki, Piotr Reisch
Cinematography: Michael Pakulski
Editing: Piotr Kolski
Sound: Jacek Hamela
Music: Darius Gorniok
Cast: Eryk Lubos, Agnieszka Pawelkiewicz,
Mariusz Bonaszewski
Awards/Festivals
Karlovy Vary, Haifa, Mill Valley
War-weary loner Eryk returns to his trashed-out
family home in rural Poland after a traumatic period
in the Chechen war. A scraggly teenage girl named Bezi ( "nameless") has taken up residence
there, even going so far as to decorate an upper
bedroom. They develop an uneasy association,
which quickly grows into something more needy
and desperate and restless.
ROSE
Roza
Poland/2011/35mm/94'/Polish
Direction: Wojciech Smarzowski
Production: Niderhaus Wlodzimierz
Screenplay: Michal Szczerbic
Cinematography: Piotr Sobocinski jr
Music: Mikolaj Trzaska
Cast: Agata Kulesza, Marcin Dorocinski,
Kinga Preis, Jacek Braciak, Malwina Buss
Awards/Festivals
Warsaw Film Festival- Grand Prix, Polish Film
Festival Gdynia-Best Actor in a Leading Role,
Audience Award, Journalists Award, 2012,
Oporto IFF–Directors Week Best Actor Award
Toronto, Pusan, Palm Springs, Portland,
Seattle,
The summer of 1945. Tadeusz, a former Home Army
soldier who lost everything in the war, is journeying
across Masuria. He arrives at the home of a German soldier's widow. Rose, who lives alone
on a large farm, gives him a cold welcome but
lets him stay the night. Tadeusz repays her by
helping around the farm. Though she won't admit
it, Rose needs protection from looters who
keep coming to the farm. Gradually Tadeusz discovers
the reasons for her solitude. Amidst a landscape
ravaged by war, an impossible love is born
between two people from distant worlds. Bringing
to life, the shattered landscapes and boundaries
of post-World War II Central Europe, "Rose"
is a profound comment on the enduring virtues
of love and human decency.
IKIRU
Japan/1952/B&W/143'/Japanese
Direction: Akira Kurosawa
Production: Sojiro Motoki
Screenplay: Shinobu Hashimoto,
Akira Kurosawa, Hideo Oguni
Cinematography: Asakazu Nakai
Editing: Koichi Iwashita
Sound: Fumio Yanoguchi
Music: Fumio Hayasaka
Cast: Takashi Shimura, Shinichi Himori ,
Haruo Tanaka, Minoru Chiaki, Bokuzen
Hidari, Kamatari Fujiwara
Considered by some to be Akira Kurosawa's greatest
achievement, Ikiru presents the director at
his most compassionate—affirming life through an
exploration of a man's death. Takashi Shimura
portrays Kanji Watanabe, an aging bureaucrat with
stomach cancer forced to strip the veneer off his
existence and find meaning in his final days. Told
in two parts, Ikiru offers Watanabe's quest in the
present, and then through a series of flashbacks.
The result is a multifaceted look at a life through
a prism of perspectives, resulting in a full portrait
of a man who lacked understanding from
others.
SREE PADMANABHA 
CAESAR MUST DIE
Cesare deve morire
Italy/2012/DCP/Colour-B&W/76'/Italian
Direction,
Screenplay: Paolo Taviani, Vittorio Taviani
Production: Grazia Volpi, Donatella Palermo,
Agnese Fontana, Laura Andreini Salerno,
Cecilia Valmarana
Cinematography: Simone Zampagni
Editing: Roberto Perpignani
Sound: Benito Alchimede, Brando Mosca
Music: Giuliano Taviani, Carmelo Travia
Cast: Cosimo Rega, Salvatore Striano,
Giovanni Arcuri, Antonio Frasca,
Juan Dario Bonetti, Vincenzo Gallo,
Rosario Majorana, Francesco De Masi,
Gennaro Solito, Vittorio Parrella
Awards/Festivals
Berlin - Golden Berlin Bear, Prize of the
Ecumenical Jury, Italian National Syndicate of
Film Journalists -Silver Ribbon of the Year
Sydney, New York, Melbourne, London,
Karlovy Vary
The performance of Shakespeare's Julius Caesar
comes to an end and the performers are rewarded
with rapturous applause. The lights go out; the
actors leave the stage and return to their cells.
They are all inmates of the Roman maximum security
prison Rebibbia. Filmmakers Paolo and
Vittorio Taviani spent six months following rehearsals for this stage production; their film demonstrates
how the universality of Shakespeare's language
helps the actors to understand their roles
and immerse themselves in the bard's interplay
of friendship and betrayal, power, dishonesty and
violence. This documentary does not dwell on
the crimes these men have committed in their
real lives; rather, it draws parallels between this
classical drama and the world of today, describes
the commitment displayed by all those involved
and shows how their personal hopes and fears
also flow into the performance.
THE INHERITORS
OF THE EARTH
Bhoomiyude Avakashikal
India/2012/DCP/Colour/114'/Malayalam
Direction, Screenplay: T.V.Chandran
Production: Anand Kumar
Cinematography: Ramachandra Babu
Editing: Johnkutty
Music: Sandeep Pillai
Cast: Kailash, Sreenivasan, Mythili,
Shahabaz Aman, Meera Nandan
The film addresses the loss of identity of modern
man jostled by the chance encounters of a selfimposed
make-believe world. As the film opens
we see Mohanachandran Nair and Menon entering
the compound of what looks like a forlorn
house that has long been abandoned.
Mohanachandran is delighted at the sights and
sounds around. He gets to hear something about
the house being a haunted one… The film treats
space with an implied division between the house
and its compound on the one hand and the world
outside on the other.
SOMETHING IN THE AIR
Apres Mai
France/2012/DCP/Colour/122'/French-
English-Italian
Direction, Screenplay: Olivier Assayas
Production: Charles Gillibert, Marin Karmitz,
Nathanael Karmitz
Cinematography: Eric Gautier
Editing: Luc Barnier
Sound: Nicolas Moreau
Cast: Lola Creton, Clement Metayer,
Felix Armand, Dolores Chaplin, India Menuez
Awards/Festivals
Venice (In Competition): Best Screenplay,
Toronto, New York, Vancouver, AFI FEST
Set in the historical commotion of the early 1970s
Paris. As the left wing exhibits a drift in attitudes,
a group of youngsters are caught in complexities.
Labyrinth of an unattainable revolution and
uncertainties regarding troubled artistic sensibilities
are points of discussion in this film. Gilles
has to balance his political commitments with his
desire to explore painting and filmmaking; for his
girlfriend Christine this means throwing herself
wholeheartedly into the task of organizing. The
narrative style and the music reveal the artistic
unconsciousness of an era.
CELLULOID MAN
India/2012/35mm/Colour-B&W/164'/
English
Direction: Shivendra Singh Dungarpur
Cinematography: Santosh Thundiyil,
K.U. Mohanan, Avik Mukhopadhyay,
P.S. Vinod, H.M. Ramachandra, R.V. Ramani,
Vikas Sivaraman, Mahesh Aney,
Kiran Deohans, Ranjan Palit, V.Gopinath
Editing: Irene Dhar Malik
Sound: Mohandas
Music: Ram Sampath
Awards/Festivals
New York, Telluride Film festival, Mumbai
Imagine trying to preserve and protect the legacy
of a national cinema that routinely turns out almost
1000 films a year. That became the mission
of P.K. Nair, the founder and patron saint of the
National Film Archive of India. Thanks to Mr. Nair's
efforts, precious Indian silent films have been discovered
and preserved, as well as classics from
all other periods. Shivendra Singh Dungarpur's
heartfelt tribute to P.K. Nair includes interviews
with many leading figures of Indian cinema, who
all attest to Nair's importance for their artistic
development. Beautifully preserved sequences
from many of the classic films preserved by the
Archive make Celluloid Man a celebration of Indian
cinema as well as of the man who did so
much to safeguard it for future generations.
CLANDESTINE
CHILDHOOD
Infancia clandestina
Argentina, Spain, Brazil/2011/DCP/
Colour/112'/Spanish
Direction: Benjamin Avila
Production: Luis Puenzo
Screenplay: Benjamin Avila, Marcelo Muller
Cinematography: Ivan Gierasinchuk
Editing: Gustavo Giani
Sound: Fernando Soldevila
Music: Pedro Onetto, Marta Roca Alonso
Cast: Ernesto Alterio, Natalia Oreiro,
Cesar Troncoso
Awards/Festivals
Havana Film Festival- Coral Award
San Sebastian-Casa de America Award
Cannes,Toronto, Philadelphia
Set in 1979 during Argentina's military dictatorship,
Benjamín Ávila's stylized, semi-autobiographical
memoir follows the travails of a fifth-grader
who is forced to live under an assumed identity
in order to protect his resistance-fighter parents.
At first, all seems to go well for Juan/Ernesto.
He is enrolled in the local school and quickly
makes new friends. But the precarious balance
between undercover life and the everyday travails
comes to the fore when he falls in love. In
a series of vignettes, Ávila weaves together the
parallel lives of Juan and Ernesto, as a first kiss
between young sweethearts is followed by underground meetings, and childish roughhousing
gives way to bullet cartridges stashed in boxes
of chocolate. As the family prepares for its confrontation
with the forces of repression, Juan
finds himself torn between responsibility and the
ordinary childhood he yearns for.
NILA
A WOMAN'S TALE
Australia/1991/Colour/93'/English
Direction: Paul Cox
Production: William T. Marshall, Paul Cox,
Santhana K. Naidu
Screenplay: Paul Cox, Barry Dickins
Cinematography: Nino Gaetanno Martinetti
Editing: Russell Hurleys
Music: Paul Grabowsky
Cast: Sheila Florance, Gosia Dobrowolska,
Norman Kaye, Chris Haywood, Ernie Gray
Martha (Sheila Florance) is a spirited woman
trapped in an old body. She refuses to accept
society's constraint on growing old and fights the
establishment with humour and compassion. The
death of her neighbour Billy, leaves her depressed.
Her ability to care for herself diminishes
and forgetfulness leads to accidents. Her son
decides it's time for her to be committed to an
old age home.The movie is quite frank about
Martha's physicality. Her face is a mass of wrinkles,
her body is too thin, and when we see her in her
bath, we are moved with compassion that such a
great spirit should inhabit such a frail vessel.
Sheila Florance, who was dying when she made
the film, made it her message to the rest of us,
about a process we will all face one way or another.
OUTRAGE BEYOND
Autoreiji: Biyondo
Japan/2012/35mm/Colour/110'/Japanese-
Korean
Direction, Screenplay: Takeshi Kitano
Production: Mori Masayuki, Yoshida Takio
Cinematography: Katsumi Yanagijima
Editing: Takeshi Kitano, Yoshinori Ohta
Music: Keiichi Suzuki
Cast: Takeshi Kitano, Ryo Kase,
Tomokazu Miura, Ken Mitsuishi,
Hirofumi Arai, Fumiyo Kohinata,
Toshiyuki Nishida, Shun Sugata
Awards/ Festivals
Venice,Toronto, New York
When a car dredged from Tokyo Bay is revealed
to contain the body of the city's top anti-gang
investigator, the police immediately launch a fullscale
crackdown on organized crime, and appoint
the corrupt Kataoka to head the investigation.
Eager to gain favor with the rival families of Sanno
and Hanabishi, Kataoka wheels and deals with both
sides, manipulating his way into the profitable
gig as the yakuza's resident crooked cop. But when a crucial move against Sanno chairman Kato
goes sour, Kataoka enlists the help of ex-gangster
Ohtomo, who has his own reasons for wanting
to oust Kato and his underboss Ishihara. Sure
to delight fans, this slick action flick is cool and
deliberate with bone-rattling bursts of violence
sure to keep you alert, no matter the hour.
DRUNKEN ANGEL
Yoidore Tenshi
Japan/1948/98'/Japanese
Direction: Akira Kurosawa
Production: Sojiro Motoki
Screenplay: Akira Kurosawa,
Keinosuke Uegusa
Cinematography: Takeo Ito
Editing: Akikazu Kono
Music: Ryoichi Hattori, Fumio Hayasaka
Cast: Takashi Shimura,
Toshiro Mifune, Reisaburo Yamamoto,
Noriko Sengoku
In the slums of post war Tokyo, an alcoholic doctor
is trying to cure the city of its ills. When a
young Yakuza named Matsunaga comes to his surgery
to have a bullet removed from his hand, the
doctor diagnoses him with Tuberculosis. Terrified
of dying, Matsunaga begins to hate the doctor
and refuses to heed his advice, but the doctor
will not leave him alone until he has abandoned
his dangerous lifestyle. But Matsunaga cannot
extract himself from the Yakuza code of honor.
Drunken Angel is an evocative, moody snapshot
of a treacherous time and place, featuring one
of the director's most memorably violent climaxes.
It was Kurosawa's seventh film, but the
first where he had complete directorial control.
It also marked the beginning of the collaboration
between Kurosawa and leading man Toshirô
Mifune.
ELLES
France-Germany-Poland/2011/35mm/
Colour/99'/French-Polish
Direction: Malgoska Szumowska
Production: Marianne Slot
Screenplay: Tine Byrckel, Malgoska Szumowska
Cinematography: Michal Englert
Editing: Francois Tourmen, Jacek Drosio
Sound: Andre Rigaut
Cast: Juliette Binoche, Anais Demoustier,
Joanna Kulig, Louis-Do de Lencquesaing,
Krystyna Janda
Awards/Festivals
Toronto, Berlin, Tribeca
Anne, a well-off Paris-based mother of two and
investigative journalist for Elle, is writing an article
about university student prostitution. Her
meetings with two fiercely independent young
women, Alicja and Charlotte are profound and
unsettling, moving her to question her most intimate
convictions about money, family and sex.
The most provocative film at this year's Toronto
and Berlin Film Festivals, Elles stars Academy Awardwinner
Juliette Binoche as Anne.
GUERNICA
France/1950/16mm/B&W/French
Direction, Editing: Alain Resnais,
Robert Hessens
Production: Pierre Braunberger
Screenplay: Paul Eluard
Cinematography: Henry Ferrand
Editing: Alain Resnais
Sound: Pierre-Louis Calvet
Narrators: Maria Caseres, Jacques Pruvost
On April 26 1937, the small Basque town of
Guernica was bombed without warning by the
German aviation. Two thousand civilians got killed
in a matter of minutes. Like millions all over the
world, Pablo Picasso was shocked and he translated
his sensation into a magnificent but terrifying
painting bearing the name of the martyred
city. Utilizing Picasso's painting 'Guernica' and
many other paintings and sculptures by this artist,
Resnais tries to depict his own view of the
Spanish Civil War. The penetrating and charged
editing, accompanied by Paul Eluard's poem, makes
Guernica a macabre and mesmerizing work of art.
HIROSHIMA, MY LOVE
Hiroshima mon amour
France/1959/B&W/91'/French
Direction: Alan Resnais
Production: Samy Halfon
Screenplay: Marguerite Duras
Cinematography: Michio Takahashi,
Sacha Vierny
Editing: Jasmine Chasney, Henri Colpi,
Anne Sarraute
Sound: Pierre-Louis Calvet
Cast: Emmanuelle Riva, Eiji Okada,
Stella Dassas, Pierre Barbaud,
Bernard Fresson
Awards/Festivals
Cannes Film Festival, 1959, BAFTA Awards,
UN Award, Best Foreign Actress, 1961, French
Syndicate of Cinema Critics, Critics Award
Best Film, 1960
A landmark film of the French New Wave, Resnais'
first feature, Hiroshima Mon Amour, is one of the
most influential films of all times. A young French
actress is making an anti-war film in the rebuilt
Japanese city of Hiroshima. She engages in an
affair with a Japanese architect, even though both
of them are happily married. The actress has to
fly back to Paris, but she spends one last night
with her lover. At a café, she narrates the story
of her first tragic love with a German soldier during
the war…Utilizing an innovative flashback
structure and an Academy Award-nominated screenplay by novelist Marguerite Duras, Resnais
dexterously weaves the past and the present,
personal pain and public anguish, in this moody
masterpiece.
DHANYA
THE PRIEST
AND THE GIRL
O Padre e a Moca
Brazil/1966/B&W/90'/Portuguese
Direction: Joaquim Pedro de Andrade
Production: Luiz Carlos Barreto, Joaquim
Pedro de Andrade
Screenplay: Joaquim Pedro de Andrade,
Carlos Drummond de Andrade
Cinematography: Mário Carneiro
Editing: Joaquim Pedro de Andrade,
Eduardo Escorel
Music: Carlos Lyra
Cast: Helena Ignez, Paulo José,
Mário Lago, Fauzi Arap,
Rosa Sandrini
Pretty and strong-willed, Mariana (Helena Ignez)
feels herself suffocating under the rigid conventions
of small-town life. Salvation arrives in an
unlikely disguise: a handsome young priest (Paulo
Jose). At first Mariana's interest in him seems almost
like a game. For the priest, Mariana's interest
awakens something he thought was long buried
under his clerical vows. Cinematography by
Mario Carneiro gives the film the visual quality of
book engravings.
THE FRENCH KISSERS
Les Beaux Gosses
France/2009/Colour/90'/French
Direction: Riad Sattouf
Production: Anne-Dominique Toussaint
Screenplay: Marc Syrigas, Riad Sattouf
Cinematography: Dominique Colin
Editing: Virginie Bruant
Music: Flairs, Riad Sattouf
Cast: Vincent Lacoste, Anthony Sonigo,
Alice Tremoliere, Julie Scheibling,
Camille Andreys
Awards/Festivals
Cesar Awards, Best First Work, Lumiere
Award- Most Promising New Actor, Etoile
d'Or- Best First Feature, Cannes, Seattle 
While Herve and his sidekick Camel are forever
fantasising over their female classmates, they are
rarely able to go as far as actually talking to any
of them, other than to mumble a few incoherent
insults. But when Herve inexplicably catches the
eye of the sweet but equally hormone-fuelled
Aurore, he's pushed to choose between his first
probable girlfriend, his unquenchable libido, and
his best friend. The breakout comedy hit of the
2009 Cannes International Film Festival, The
French Kissers premiered in Directors' Fortnight
to a raucous audience and critical ovation. The
debut feature of acclaimed graphic artist Riad
Sattouf, it's a rollicking tale of a pair of teens
who are far removed from the cool crowd, as
they suffer the endless embarrassments and minor
triumphs of their first sexual experiences.
THE BALLAD OF
RUSTOM
India/Hindi/35mm/Colour/120'/2012
Direction, Screenplay: Ajita Suchitra Veera
Production: Vellanki Usha Rani,
Ajita Suchitra Veera
Cinematography: Shanti Bhooshan Roy
Sound: Boby John
Music: Andrew T Mackay
Cast: Sunny Hinduja, Gaurav Ghatnekar,
Ashwath Bhatt, Alok Chaturbedi
Awards/Festivals
Osian's Cinefan Film Festival-Best Director
Rustom works in a small government office in the
countryside. His life consists of wandering from
place to place in the small town, spending time
with Kapil who works on the suburban trains; living
with the eccentricities of his Boss; and being
magically transported into his imaginary otherworld
in the far-reaches of this beautiful and
lonely countryside that may be undergoing a quiet
upheaval.
KARMA
Sri Lanka/88'/Colour/2011/Sinhala
Direction: Prasanna Jayakody
Production: Rasitha Jinasena
Screenplay: Prasanna Jayakody,
Jagath Manuwarna
Cinematography: Palitha Perera
Editing: Bathiya Dunusinghe, Rangana
Singharage, Sudesh Kumarasinghe
Sound:Lionel Gunarathne
Music: Nadeeka Guruge, Sumudu Guruge
Cast: Jagath Manuwarna, Michelle Herft,
Nadeeka Guruge
Piyal is filled with guilt after his mother's death.
He tries to relieve his repressed tensions through
Amanda, a woman living near to his apartment.
Amanda is a woman of fantasies. Through brief
encounters, Piyal begins to perceive Amanda as
the woman able to fill his emptiness.Amanda is
soon diagnosed with breast cancer. Piyal realizes
the deep meaning of relationship between a man
and a woman…
REMYA
LE HAVRE
Finland- France-Germany/2011/DCP/
Colour/103'/French- Finnish
Direction, Production,
Screenplay: Aki Kaurismaki
Cinematography: Timo Salminen
Editing: Timo Linnasalo
Sound: Tero Malmberg
Cast: Andre Wilms, Kati Outinen,
Blondin Miguel, Elina Salo,
Jean-Pierre Leaud, Ilkka Koivula,
Evelyne Didi, Quoc Dung Nguyen,
Francois Monnie, Pierre Etaix, Roberto Piazza
Awards/Festivals
Cannes-FIPRESCI Prize, Prize of the
Ecumenical Jury - Special Mention, Karlovy
Vary, Melbourne, Locarno, San Sebastian,
New York, Toronto, Telluride, Chicago: Gold
Hugo, Vancouver, Stockholm, Rotterdam
In this warmhearted portrait of the French harbor
city that gives the film its name, fate throws
young African refugee Idrissa (Blondin Miguel) into
the path of Marcel Marx (André Wilms), a softspoken
bohemian who works as a shoeshiner. With
innate optimism and the unwavering support of
his community, Marcel stands up to officials doggedly
pursuing the boy for deportation. A political
fairy tale that exists somewhere between the
reality of contemporary France and the classic
cinema of Jean-Pierre Melville and Marcel Carné, Le Havre is a charming, deadpan delight, whose
gentle spontaneity is perhaps the most appealingly
irresistible aspect of it.
Ente Mamattykuttyammeku 
Not avail
OUR CHILDREN
A Perdre La Raisonÿþ
Belgium-Luxembourg-France-Switzerland/
2011/DCP/Colour/106'/French-Arabic
Direction: Joachim Lafosse
Production: Jacques-Henri Bronckart,
Olivier Bronckart
Screenplay: Joachim Lafosse,
Thomas Bidegain, Matthieu Reynaert
Cinematography: Jean-Francois Hensgens
Editing: Sophie Vercruysse
Sound: Vandermeersch Thibaut,
Henri Maikoff, Ingrid Simon, Thomas Gauder
Music: Adriano Giardina
Cast: Tahar Rahim, Emilie Dequenne,
Niels Arestrup, Stephane Bissot,
Mounia Raoui, Redouane Behache,
Baya Belal, Nathalie Boutefeu, Yannick Renier
Awards/Festivals
Cannes (Un Certain Regard): Best Actress,
Karlovy Vary, New York, AFI FEST
SPIFF- Best Actress
Young, effervescent and full of life, Murielle has
a promising future ahead of her when she meets
and falls in love with the handsome Mounir. A
wedding soon follows. However, with family comes
ties, and none so tight as that between Mounir
and the mysterious Doctor Pinget, his adoptive
father. Four beautiful girls are born to Murielle
and Mounir. But frictions mount between Mounir
and Doctor Pinget. Helpless to extract her husband
and children from the wealthy nest that
Doctor Pinget has provided for them, Murielle is
drawn deeper into an unhealthy three-way relationship.
There is only one way out of this nightmare,
and for Murielle, all sense of reasoning must
be abandoned. Joachim Lafosse's intense, multilayered
dissection of an unorthodox family, Our
Children, a film based on real-life incidents, was
also Belgium's official entry for the 2013 Best
Foreign-Language Oscar.
3
Tres
Uruguay-Germany-Argentina-Chile/2012/
35mm/Colour/119'/Spanish
Direction: Pablo Stoll Ward
Production: Natacha Cervi,
Hernan Musaluppi, Cristoph Friedel
Screenplay: Gonzalo Delgado Galiana,
Pablo Stoll Ward
Cinematography: Barbara Alvarez
Editing: Fernando Epstein, Pablo Stoll Ward
Sound: Daniel Yafalian
Music: Reverb, Sebastian Del Muro Eiras
Cast: Humberto de Vargas, Sara Bessio,
Anaclara Ferreyra Palfy, Nestor Guzzini,
Matias Ganz, Carolina Centurion,
Ines Bortagaray
Awards/Festivals
Cannes, Valdivia, Toronto, Sao Paulo Latin
American Film Festival- Itamaraty Award
Sixteen-year-old Ana lives alone with her divorced
mother, Graciela. Feeling ignored by a new wife
(who remains unseen throughout the film, her
existence signalled only by overflowing ashtrays),
Rodolfo, Ana's father and Graciela's ex-husband,
decides that he wants to spend more time with
the family he left ten years previous. At a time
when the two women are beginning to find their
groove — and Graciela has finally met someone
new — Rodolfo begins to show up at their house
unannounced, pronouncing interest in Ana's
handball games or wanting to have dinner together.
Slowly, Rodolfo begins to insinuate himself
back into their home.
AFTER THE BATTLE
Egypt- France/2012/35mm/Colour/116'/
Arabic
Direction: Yousry Nasrallah
Production: Walid El-Kordy,
Georges-Marc Benamou
Screenplay: Yousry Nasrallah, Omar Schama
Cinematography: Samir Bahsan
Editing: Mona Rabi
Sound: Ibrahim Dessouky
Music: Tamer Karawan
Cast: Menna Chalaby, Bassem Samra,
Nahed El Sebai, Salah Abdallah, Phaedra
Awards/Festivals
Cannes, Toronto
Mahmoud is one of the Tahrir Square Knights,
who carried out attacks on protestors at the
Square on 2 February 2011. After the incident,
Mahmoud lost his job, and was subjected to humiliation
and ostracization by his own community.
He and his family are in a deplorable state,
when he meets Reem, a young, secular Egyptian
divorcee and modern-thinker who works in advertising.
This will be the encounter of two individuals
as also of two different worlds. Not only
does the film explore how individuals experience
major historic upheavals, but also how an overwhelming
present can be transposed to a film in
the here and now. Part cinema verite, part fiction,
After the Battle possesses a raw, captivating energy that takes us to the heart of a revolution,
and the new world that it has wrought.
COMPLIANCE
USA/2012/Digibeta/Colour/90'/English
Direction, Screenplay: Craig Zobel
Production: Tyler Davidson, Sophia Lin,
Lisa Muskat, Theo Sena, Craig Zobel
Cinematography: Adam Stone
Editing: Jane Rizzo
Sound: Rich Bologna
Music: Heather McIntosh
Cast: Ann Dowd, Dreama Walker, Pat Healy,
Bill Camp, Philip Ettinger, James McCaffrey,
Matt Servitto, Ashlie Atkinson,
Nikiya Mathis, Ralph Rodriguez
Awards/Festivals
Sundance, London, Seattle
Based on true events, Compliance tells the chilling
story of just how far one might go to obey a
figure of authority. On a particularly busy day at a suburban Ohio fast food joint, manager Sandra
receives a phone call from a police officer saying
that an employee, a pretty young blonde named
Becky has stolen money from a customer. Convinced
she's only doing what's right, Sandra commences
the investigation, following step-by-step
instructions from the officer at the other end of
the line, no matter how invasive they become.
The second feature from director Craig Zobel,
Compliance recounts a riveting nightmare in
which the line between legality and reason is
hauntingly blurred. Delving into the complex psychology
of a real-life story, Compliance proves
that sometimes truth really is stranger than fiction.
TODAY
Tey
Senegal-France/2012/Digibeta/Colour/86'/
French-Wolof
Direction, Screenplay: Alain Gomis
Production: Eric Idriss Kanango,
Gilles Sandoz
Cinematography: Christelle Fournier
Editing: Fabrice Rouaud
Sound: Alioune Mbow, Jean-Pierre Laforce
Cast: Saul Williams, Djolof M'Bengue,
Anisia Uzeyman, Aissa Maïga, Mariko Arame,
Alexandre Gomis, Anette Derneville Ka,
Helene Gomis, Charlotte Mendy
Today is the last day of his life. He knows this to
be true even though he is strong and healthy.
Nonetheless, Satche accepts his imminent death.
Walking through the streets of his home town in
Senegal, he takes in the sites of his past. Time
and again he hears the same reproach: why didn't
he stay in America, where he would have had a
future? Satche encounters his final moments filled
with fear but also with a sense of joy.
SILMANDE
Burkino Faso-France/1998/84'
Direction, Screenplay: S. Pierre Yameogo
Production: Afix Productions
Cinematography: Jean Clave
Editor: Jean Dubreuil
Sound: Emmanuel de Soria
Music: Wasis Diop
Cast: Amadou Bourou, Ali Guentas,
Abdoulaye Komboudri, Saida Sallem,
Halidou Sawadogo
The story of two wealthy Lebanese merchant
brothers. Yacine and Amoudé Jabert work at
Burkino Faso. Their mother wishes to return to
her Lebanese roots . The brothers lead their
distressed life in Burkino Faso. Amoudé, has a child
in his African girlfriend Fati. Yacine is engaged in
smuggling. Amoudé accidentally kills a child in a
car crash which leads to a series of traumatic
incidents… Silmande Tourbillon is one of the most
impressive films made in Africa last year. It is a
modern urban- drama (the director calls it 'a
dramatic comedy') providing an austere and probably
controversial representation of the involvement
of a Lebanese family in the economic and
social corruption in Burkina Faso.
PEOPLE MOUNTAIN
PEOPLE SEA
Ren Shan Ren Hai
China-Hong Kong/2011/Digibeta/Colour/
91'/Mandarin
Direction: Shangjun Cai
Production: Lin Xudong
Screenplay: Cai Shangjun, Gu Xiao-bai,
Gu Zheng
Cinematography: Dong Jingsong
Editing: Yang Hongyu
Music: Zhou Jiaojiao
Cast: Chen Jianbin, Tao Höng, Wu Xiubo,
Hong Tao, Zhang Xin, Wang Xu, Bao
Zhenjiang, Hou Xiang, Tian Xinyu
Awards/Festivals
Venice-Best Director, Toronto, Stockholm,
San Francisco
Brisbane, New Zealand
Guizhou province, southwest China, the present
day. Lao Tie returned penniless to his remote
mountain community home after many years. Lao
Tie decides to find out his younger brother's killer.
He begins a journey that will unleash his longsuppressed
inner pain and rage.
SREE
Adimakal didn't get
IN RECENT TIMES...
Ee Adutha Kaalath...
India/2012/Colour/160'/Malayalam
Direction, Editing: Arun Kumar Aravind
Production: Raju Malliath
Screenplay: Murali Gopy
Cinematography: Shehnad Jalaal
Sound: N.Harikumar
Music: Gopi Sunder
Cast: Indrajith Sukumaran, Murali Gopy,
Anoop Menon, Nishaan, Tanushree Ghosh,
Mythili, Jagathy Sreekumar, Lena
Ee Adutha Kaalathu blends a post-modern urban
tale with the antiquity of the Puranas. It cuts
through the different layers of population whose
fates get intertwined by an incident. It's a Rubik's
Cube of sorts. Vishnu is a rag-picker, a doting father,
and an obedient husband. Ramani, his fiery
wife, considers him an incorrigible bum. Madhuri
was a starlet growing up in Mumbai. She is now a
homemaker and mother to an eleven-year-old boy,
but remains a head turner. Her husband Ajay
Kurien, the CEO of an upmarket hospital, is a selfmade
man. Rustam is a North Indian bloke on a
short-term contract in the city. Tom Cherian, the
City Police Commissioner, wants to earn his medals
the easy way. His girlfriend Roopa is a cutthroat
journalist. There is also a serial killer out
on the prowl.
STREET CAR
NAMED DESIRE
USA/1951/B&W/122'/English
Direction: Elia Kazan
Production: Charles K. Feldman
Screenplay: Tennessee Williams
Cinematography: Harry Stradling
Editing: David Weisbart
Music: Alex North
Cast: Vivien Leigh,
Marlon Brando,
Kim Hunter, Karl Malden
An adaptation of Tennessee William's Pulitzer-winning
play A Streetcar Named Desire. Blanche visits
her younger sister Stella in New Orleans. Stella
is expecting her first child. Stella's husband is a
man of no refinements. Stella goes to the hospital
to have her baby and Blanche is left alone
with her brother-in-law in the house leading to
'dramatic' events… The story line unfolds the
eventful drama of human life. The film became
controversial, and morally repulsive with its bold
adult drama and dealings of madness, rape, domestic
violence, sexual obsessions and the like.
Tennessee Williams' plot of narrative of powerful
allegory has been transfixed in the cinematic
rendering.
A TERMINAL TRUST
Tsui no Shintaku
Japan/2012/Blue-Ray/Colour/144'/
Japanese
Direction, Screenplay: Masayuki Suo
Production: Shinji Sakoda
Cinematography: Rokuro Terada
Editing: Junichi Kikuchi
Sound: Hiromichi Kohri
Music: Yoshikazu Suo
Cast: Tamiyo Kusakari, Koji Yakusho,
Tadanobu Asano, Takao Osawa
Doctor Ayano Orii takes on a patient Taizo Egi,
who has been hospitalised for chronic asthma.
Emotionally exhausted by her affair with surgeon
Takai, Ayano attempts suicide, but survives. She
rediscovers meaning in her job as a medical doctor
through her interaction with Egi.
WHEN THE TENTH
MONTH COMES
Bao Gio Cho Den Thang Muoi
Vietnam/1985/B&W/95'/Vietnamese
Direction, Screenplay: Nhat Minh Dang
Cast: Le Van, Nguyen Huu Muoi
In the final days of the war, a beautiful young
widow, Duyen, struggles to take care of her young
son and ailing father-in-law, while hiding from
them the fact that her husband has recently been
killed in battle. She is befriended by the village
schoolmaster, Zhang, who agrees to fabricate letters
from her dead husband in order to spare
her family sorrow. As their friendship deepens,
Duyen and Zhang find themselves drawn towards each
other – a dangerous relationship if Duyen is to
maintain her charade. The film resonates beautifully
with the traditional Vietnamese precepts of
duty and sacrifice, combined with aesthetic influences
from centuries of traditional poetry, literature
and theatre.
AJANTA
My Universe in Lowercase 
Didn't get
THE RESIDENTES
Brazil/2010/70'
Direction: Tiago Mata Machado
Production: Joao Dumans,
Tiago Mata Machado
Screenplay: Tiago Mata Machado,
Cinthia Marcelle, Emilio Maciel
Cinematography: Aloysio Raulino,
Andrea C. Scansani
Editing: Joacelio Baptista,
Tiago Mata Machado
Music: Andre Wakko, Juan Rojo, David
Lansky, Vanessa Michelis
Cast: Melissa Dullius, Gustavo Jahn,
Jeane Doucas,
Simone Sales de Alcantara, Deliani Lima,
Roberto de Oliveira
The residents of a soon to be demolished building
have set up a temporary autonomous zone to
declare war on a world where utopia and poetry
have gone astray. They are a kind of Situationist
urban guerilla, spending their days creating havoc
at both a material and immaterial level. A woman
is kidnapped, close combat is mimed, pubic hair
formed into a mustache. Many of their joyfully
nonsensical actions go round in circles, a sign
already of their ironic self-reflection: When it
comes down to it, they are merely an aesthetic
imitation of the slogans, gestures and postures
of the 1960s and 1970s political and artistic practice.
Ultimately, the residents announce the end
of their own avant-garde movement and abandon
their building to demolition.
LIKE SOMEONE IN LOVE
France-Japan/2012/DCP/Colour/109'/
Japanese
Direction, Screenplay: Abbas Kiarostami
Production: Nathanael Karmitz,
Abbas Kiarostami
Cinematography: Katsumi Yanagijima
Editing: Bahman Kiarostami
Sound: Reza Narimizadeh
Cast: Rin Takanashi, Tadashi Okuno,
Ryo Kase, Denden , Mihoko Suzuki,
Kaneko Kubota, Hiroyuki Kishi, Reiko Mori,
Kouichi Ohori, Tomoaki Tatsumi,
Seina Kasugai
Awards/Festivals
Cannes, Toronto, New York, Vancouver,
AFI FEST
Akiko (Rin Takanashi), is a student who works as
a high-class call girl to pay for her studies. A brilliant,
elderly academic Takashi (Tadashi Okuno)
is one of her clients. They meet in Tokyo. An
extraordinary relationship develops between
them…
TEN CANOES
Australia/2006/Colour/90'/English
Direction: Rolf de Heer, Peter Djigirr
Production: Julie Ryan
Screenplay: Ian Jones, ACS
Editing: Tania Nehme
Sound: James Currie
Cast: Dayindi, Yeeralparil,
Jamie Gulpilil
Set in the primitive times, "Ten Canoes" is the
first feature film made in the Aboriginal language
of Ganalbingu. A man covets one of the wives of
his elder brother and to teach him the 'proper
way', the brother tells him a story from a long
bygone past- a story of erroneous love, kidnapping,
sorcery, havoc and revenge. The film was
made collaboratively by de Heer and the people
of David Gulpilil's (Walkabout) tribe. De Heer
worked closely with the indigenous Ramingining
community to develop a Yolngu story told in a
typically Yolngu way. The movie was premiered
at Australia's Adelaide Festival of Arts, and was
first screened in North America at the 2006
Toronto Film Festival. This gentle, humorous landmark
film featuring spectacular scenery went on
to win the Grand Jury Prize – Un Certain Regard,
Cannes in 2006.
MY TOMORROW
Il mio Domain
Italy/2011/35mm/Colour/88'/Italian
Direction: Marina Spada
Production: Francesco Pamphili
Screenplay: Marina Spada,
Daniele Maggioni, Maria Grazia Perria
Cinematography: Sabina Bologna,
Giorgio Carella
Editing: Carlotta Cristiani
Music: Paolo Fresu, Bebo Ferra
Cast: Claudia Gerini, Claudia Coli,
Raffaele Pisu, Lino Guanciale,
Paolo Pierobon, Enrico Bosco
Awards/Festivals
Tiburon IFF, Uruguay IFF, Rome IFF
Italian Film Festival in London
Monica is a successful corporate motivational
speaker in Milan who trains employees to fill
"emptiness" with new opportunities. But her
personal life is one filled with ambiguity and deceit.
Every time she returns to her father's house,
the grief and resentment tied to incidents of her
youth re-emerge. She senses a growing detachment
from Vittorio Corradi, her boss and lover.
The movie presents a different kind of Milan rarely
seen in movies, where within the walls of corporate
buildings personal livelihoods are ruthlessly
cut short against the backdrop of the European
economic crisis.
ANJALI
NO
Chile-USA/2011/DCP/Colour/105'/Spanish
Direction: Pablo Larrain
Production: Juan de Dios Larrain,
Daniel Marc Dreifuss
Screenplay: Pedro Peirano
Cinematography: Sergio Armstrong
Editing: Andrea Chignoli
Sound: Miguel Hormazabal
Music: Carlos Cabezas
Cast: Gael Garcia Bernal, Luis Gnecco
Awards/Festivals
Cannes (Directors' Fortnight): Art Cinema
Award, Locarno, Toronto, Telluride,
New York, London
In 1988, in an effort to extend and legitimize its
rule, the Chilean military junta announced a
plebiscite to get the people's permission to stay
in power. Despite being given 15 minutes a day to
plead its case on television, the anti-Pinochet
opposition remained divided and could not give
a clear message. Enter Rene Saavedra , an ad
man who, after a career pushing soft drinks and
soap, sets out to sell Chileans on democracy and
freedom. Winner of the top prize in this year's
Directors' Fortnight in Cannes, No is little short
of a miracle: shooting on U-matic video tape to
give the film the look of the Eighties, Pablo Larraín
has created a smart, funny and totally engrossing
political thriller with a powerful resonance
for our times.
THE REPENTANT
Le Repenti
Algeria-France/2012/DCP/Colour/87'/Arabic
Direction, Screenplay: Merzak Allouache
Production: Yacine Djadi
Cinematography: Mohamed Tayeb Lagoune
Editing: Sylvie Gadmer
Sound: Ali Mahfiche, Xavier Thibault,
Carole Verner, Julien Perez
Cast: Adila Bendimerad, Khaled Benaissa,
Nabil Asli
Algeria region of the high flatlands. As Islamist
groups continue to spread terror, Rashid, a young
Jihadist, leaves the mountains to return to his
village. In keeping with the law "of pardon and
national harmony", he has to surrender to the
police and give up his weapon. He thus receives
amnesty and becomes a "repenti". But the law
cannot erase his crimes, and for Rashid, it is the
beginning of a one-way journey of violence, secrets,
and manipulation.
FRIDAY
India/2012/35mm/Colour/103'/
Malayalam
Direction: Lijin Jose
Production: Sandra Thomas,
Thomas Joseph Pattathanam
Screenplay: Najeem Koya
Cinematography: Jomon Thomas
Editing: Manoj
Sound: Dan Jos
Music: Rex Vijayan
Cast: Fahadh Fazil, Nedumudi Venu,
Ann Agustine, Asha Sharath
Friday depicts a day in the lives of a number of
common people from Alappuzha. It is about how
strangers cross paths and reacts to the challenges
they have to face
The Year of the Tiger didn't get
POLLUTING PARADISE
Der Mull im Garten Eden
Germany/2012/DCP/Colour/98'/Turkish
Direction, Screenplay: Fatih Akin
Production: Fatih Akin, Klaus Maeck
Cinematography: Herve Dieu,
Bunyamin Seyrekbasan
Editing: Andrew Bird
Sound: Felix Roggel
Music: Alexander Hacke
Awards/Festivals
Cannes, Abudhabi
Camburnu is a small mountain village in northeastern
Turkey. Thanks to the Black Sea's mild and
humid climate, the villagers have lived for generations
off tea cultivation and fishing in harmony
with nature. But this idyllic environment is threatened
by the government's decision to build a garbage
landfill directly above the village. Despite
protests from the mayor and the villagers, a garbage-
disposal facility is set up. It does not comply with any security and building standards and
causes extreme damage to the environment. The
air is polluted, the ground water is contaminated,
the annual rains flush the waste down the slopes,
and flocks of birds and stray dogs have besieged
the village. The plantation-workers lose their livelihood.
The consequences are devastating and
easy for anyone to see and yet tons of waste
continues to be dumped in the landfill every day.
Polluting Paradise is a labour of love, an engrossing
must-watch.