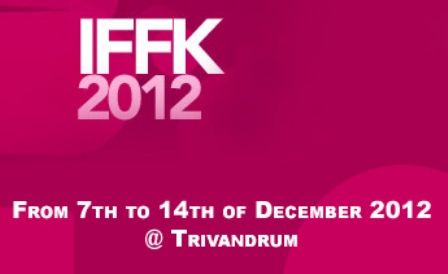 KAIRALI
LE GRAND SOIR
France-Belgium/2012/DCP/Colour/92'/French
Direction, Screenplay: Benoit Delepine, Gustave de Kervern
Production: Jean-Pierre Guerin, Andre Logie
Cinematography: Hugues Poulain
Editing: Stephane Elmadjian
Sound: Bruno Seznec
Cast: Gerard Depardieu, Benoit Poelvoorde, Albert Dupontel, Barbet Schroeder, Yolande Moreau, Miss Ming, Brigitte Fontaine, Stéphane Durieux
Awards/Festivals
Cannes (Un Certain Regard): Special Jury Prize, Melbourne. London, Warsaw
This is the story of two brothers-dynamic opposites of each other- whose paths converge when tragedy strikes one. Self-professed "oldest punk in Europe with a dog," Not is a forty-something non-conformist who wears the punk uniform of camouflage fatigues, mohawk and jackboots. His brother, Jean-Pierre, is a mattress salesman in a chain store and he is Not's opposite, straight- laced and line-toeing. When Jean-Pierre's life starts falling apart and he is threatened with unemployment, the veneer of acquiescence quickly crumples and it doesn't take long for Not to woo him over to the rebellious side of the street. Characteristically scabrous but still charming, this Un Certain Regard entry sends up its soul deadening strip-mall milieu and takes jabs at the failings of a consumerist society without ever taking it- self too seriously.
-------------------------
WHEN I SAW YOU (Lamma Shoftak)
Palestine-Jordan-Greece/2012/Colour/93'/Arabic
Direction, Screenplay: Annemarie Jacir
Production: Ossama Bawardi
Cinematography: Helene Louvart
Editing: Annemarie Jacir, Panos Voutsaras
Sound: Raja Dubayah, Kostas Varibopiotis
Music: Kamran Rastegar
Cast: Mahmoud Asfa, Ruba Blal, Saleh Bakri, Ali Elayan, Firas Taybeh, Ruba Shamshoum, Ahmad Srour, Anas Qaralleh, Ahmad Massad
Awards/Festivals
Toronto, Abhudhabi, Sao Paulo, Carthage, Cairo
Eleven-year-old Tarek and his mother Ghaydaa have settled temporarily in the Harir camp in Jordan, but in the chaos they have been separated from Tarek's father Ghassan. Every day, he and his mother anxiously monitor the trucks unloading refugees, longing to be reunited with Ghassan, but to no avail. Only a few miles away from the Harir camp, in the clandestine encampments that border Israel, the atmosphere is radically different, as armed Palestinian freedom fighters are training for battle. When Tarek and his mother cross paths with them, the boy is emboldened and chooses to stay with them, forc ing his mother to follow suit. Passionate but devoid of didacticism, "When I Saw You" is a ma-
ture and quietly moving evocation of the very real barriers surrounding the Arab diaspora, and the life-affirming spirit of those who struggle to break free of them.
-----------------
PRESENT TENSE (Simdiki Zaman)
Turkey/2012/DCP/Colour/110'/Turkish
Direction: Belmin Soylemez
Production: Hasmet Topaloglu
Screenplay: Belmin Soylemez, Hasmet Topaloglu
Cinematography: Peter Roehsler
Editing: Ali Aga, Belmin Soylemez
Sound, Music: Cenker Kokten
Cast: Sanem Oge, Senay Aydin, Ozan Bilen
A young unemployed woman applies to a fortunetelling cafe lying that she has experience. While she reads the coffee cups of different women, she also tries to find a way out for herself. Divorced, disconnected from family, about to be thrown out of her flat, she is surrounded with troubles. Her mind is made up: she will escape to America. Or will she?
-----------------
NOW, FORAGER
USA-Poland/2012/DCP/Colour/93'/English
Direction: Jason Cortlund, Julia Halperin
Production: Julia Halperin, Kit Bland
Screenplay: Jason Cortlund
Cinematography: Jonathan Nastasi
Editing: Julia Halperin
Sound: Jeremy Fleishman
Music: Chris Brokaw
Cast: Jason Cortlund, Tiffany Esteb, Gabrielle Maisels, Almex Lee
Awards/Festivals
Vermont, Leeds, Flyway, Kaunas Mannheim-Heidelberg
Lucien and Regina are foragers - they gather wild mushrooms in the woodlands of New Jersey and sell them to restaurants in New York. Their lifestyle is simple, their income unstable. To improve the financial security and to follow a more fulfilling personal career path, Regina decides to take a job cooking at a high-end restaurant. Lucien disapproves and instead, he proposes to give up their apartment and live as full-time itinerant foragers. As individual desires take them down divergent paths over the course of a year, their marriage slowly comes apart. The film juxtaposes the fictional story about the growing distance between the two lovers with pictures of the seasons passing and beautiful close-ups of mushrooms in the wild. Now, Forager: A Film about Love and Fungi is a beautiful story on food, work, and love, narrated with honesty and passion.
-----------------
KALABHAVAN
MEKONG HOTEL
Thailand-UK-France/2012/DCP/Colour/61'/Thai
Direction, Production, Screenplay, Cinematography, Editing: Apichatpong Weerasethakul
Sound: Chai Bhatana
Music: Chalermrat Kaweewattana
Cast: Jenjaira Pongpas, Maiyatan Techaparn, Salda Kaewbuadee, Apichatpong Weerasethakul, Chai Bhatana, Chatchai Suban
Awards/Festivals
Cannes, Locarno, Toronto, New York, Vancouver, London
A portrait of a hotel near the Mekong River in the north-east of Thailand, the film shuffles between the different realms of fact and fiction, expressing the bonds between a vampire-like mother and her daughter, a pair of young lovers and the river. The film also weaves in layers of politics, destruction and a drifting dream of the future. The new film from Thai master and Palme d'Or winner Apichatpong Weerasethakul, "Mekong Hotel" is at once a soothing lullaby, a film à clef, fragments from an unrealized project, and a fascinating experiment in collaboration. Exploring themes that are central to his work, such as re-incarnation, the legacy of violence that once dominated Thailand's northeast, and unabashed romantic love, Mekong Hotel evinces a sense of yearning bathed in radiant, sunset shades.
-----------------
POST TENEBRAS LUX
Mexico-France-Germany-Holland/2012/ Colour/120'/Spanish-French-English
Direction, Screenplay: Carlos Reygadas
Production: Jaime Romandia, Carlos Reygadas
Cinematography: Alexis Zabe
Editing: Natalia Lopez
Sound: Gilles Laurent, Sergio Diaz, Raul Locatelli
Cast: Nathalia Acevedo, Adolfo Jimenez Castro, Willebaldo Torres, Eleazar Reygadas, Rut Reygadas
Awards/Festivals
Cannes - Best Director, Lima Latin American Film Festival- APRECI Prize, Best Film, Toronto, Leeds
Post Tenebras Lux tells the story of a young family with two small children living in a beautiful wooden house, surrounded by lush green forest and grey mountains. The main character is the father of the family, a handsome man in his mid-30s, who can be very gentle with his kids one minute and batter his dog the next. Reygadas observes their everyday life, but Post Tenebras Lux is not a conventional family chronicle. The realistic tone and slow—paced narrative makes it very difficult to distinguish what is a 'real—life event' and what is the protagonist's imagination. This film is an intimate diary of a man, who wants to have a happy, full life, to live close to nature, and who does so. At the same time, he antici- pates the loss of his dreams and relishes the prospect.
-----------------
SAMHITA-THE SCRIPT
India/2012/35mm/Colour/138'/Marathi
Direction: Sumitra Bhave, Sunil Sukthankar
Production: Mukta Arts Ltd. in Association with Ashokk Movies Pvt. Ltd.
Screenplay: Sumitra Bhave
Cinematography: Sanjay Memane
Editing: Mohit Takalkar
Music: Shailendra Barve
Cast: Devika Daftardar, Milind Soman, Rajeshwari Sachdev, Uttara Baokar, Jyoti Subhash
Writing a script about man-woman relationship is a process of deep agony which brings about realizations about real life too. An ailing film producer wants his wife to produce a film on his favorite story: that of the passion between a king and a court singer. The producer's wife, Shirin, hands over the responsibility to Revati, who is going through a tough phase in the relationship with her floriculturist husband. She meets the woman writer Tara — an aristocrat spinster. Hemangini, a well-known actress who is in a live-in relationship with a painter, is chosen for the role of the court singer.
-----------------
36
Thailand/2012/DCP/Colour/68'/Thai
Direction, Production, Screenplay: Nawapol Thamrongrattanarit
Cinematography: Pairach Khumwan
Editing: Chonlasit Upanigkit
Music: Wuttipong Leetrakul, Yellow Fang
Sound: Sorayos Prapapan
Cast: Koramit Vajrasthira, Wanlop Rungkamjad, Sirima Aksornsawang, Puangpaka Aksornsawang, Itthisak Treesanga, Siriporn Kongma
Awards/Festivals
Busan-New Currents Award, Fipresci Award Hong Kong Asian Film Festival
Nawapol Thamrongrattanarit's experimental film 36 consists of 36 static camera shots that tell a story of how we store memories in the digital era. Sai, a location scout, working for a studio, takes pictures whenever she's working and stores them on her computer. One day, she discovers that she has lost all the files saved on her laptop and sets about trying to restore them with the help of an old friend, Kai. The film hinges on Sai's missing photo files, but the main character is not a person: Memories stored on digital devices and disappearing old buildings are the main characters. The film portrays memories in a very dry way, suggesting that our memories are as unstable as old buildings, liable to disappear if someone loses a snapshot. We cannot guess when stored memories might be lost. The past is important to Sai, and ironically, one of the reasons why Sai and Oom, an art director who goes location hunt- ing with her, fail to recognize each other's feelings is perhaps their insensitivity to the present.
-----------------
MAI MORIRE
Mexico/2012/DCP/Colour/84'/Spanish
Direction: Enrique Rivero
Production: Paola Herrera, Enrique Rivero
Screenplay: Enrique Rivero, Aleka Rivero
Cinematography: Arnau Valls Colomer and Gerardo Barroso
Sound: Alejandro de Icaza, Jose Miguel Enriquez
Editing: Enrique Rivero, Javier Ruiz Caldera
Music: Alejandro de Icaza
Cast: Margarita Saldana, Amalia Salas, Juan Chirinos
Awards/Festivals
Rome
Chayo returns to her hometown to care for her elderly mother and cope with her death. Surrounded by love and sublime beauty, Chayo has to give up something that as a woman and mother is inalien- able. That will be the price of her freedom.
-----------------
NEW
SHAMELESS (Bez wstydu)
Poland/2012/35mm/Colour/84'/Polish
Direction: Filip Marczewski
Production: Beata Gzik
Screenplay: Grzegorz Loszewski
Cinematography: Szymon Lenkowski
Editing: Wojciech Jagie, Rafal Listopad
Music: Pawe Mykietyn
Cast: Mateusz Kosciukiewicz, Agnieszka Grochowska, Maciej Marczewski, Anna Prochniak, Pawel Krolikowski, Dariusz Majchrzak
Awards/Festivals
Karlovy Vary, Chicago
A story of forbidden love.18-year-old Tadek feels overwhelmed by his feelings for his sister and wants to prove him worthy of her affection, regardless of the consequences. His sister is also emotionally isolated, living in a relationship with the local neo-fascist group leader, and she longs for intimacy and tenderness as much as her brother does. And hence, she finds it difficult to thwart her brother's attentions. Then, a 17-year- old gypsy girl called Irmina appears. She is dreaming about a breakaway and believes Tadek can help her. And Tadek, fighting for the love of his sister, ignores her for quite some time. A simple, yet convincing film, Shameless also offers an interesting probe into the kind of life rural Poland has to offer.
-----------------
CHAYILIAM
India/2012/35mm/Colour/90'/Malayalam
Direction, Screenplay: Manoj Kana
Production: Neru Cultural Society, Kozhikode
Cinematography: K G Jayan
Editing: Manoj Kannoth
Music: Chandran Veyattummal
Sound: N Harikumar
Cast: M R Gopakumar, Anumol K, Jijoy, Chempil Asokan, P K Meenakshiamma, Prevish, Jaya Unnikrishnan, Elsi Sukumaran
Chayilyam is about the 'shades of red' that make up the feminine. Gauri, who attains divine status when the goddess begins to speak and dance through her and her menstruation, comes to a premature end. A widow recovering from the shock of her husband's death, she is pulled apart by various forces: while the society worships and makes a goddess out of her, her father-in-law wants to bring her back to normal life. But all that Gauri wants is to be an ordinary woman and mother to her son. Finally, she casts away the burden of rituals and sets out to find herself. Set in North Malabar, the film draws from the orgasmic energy of theyyam, a vibrant temple ritual.
-----------------
3 (Tres)
Uruguay-Germany-Argentina-Chile/2012/ 35mm/Colour/119'/Spanish
Direction: Pablo Stoll Ward
Production: Natacha Cervi, Hernan Musaluppi, Cristoph Friedel
Screenplay: Gonzalo Delgado Galiana, Pablo Stoll Ward
Cinematography: Barbara Alvarez
Editing: Fernando Epstein, Pablo Stoll Ward
Sound: Daniel Yafalian
Music: Reverb, Sebastian Del Muro Eiras
Cast: Humberto de Vargas, Sara Bessio, Anaclara Ferreyra Palfy, Nestor Guzzini, Matias Ganz, Carolina Centurion, Ines Bortagaray
Awards/Festivals
Cannes, Valdivia, Toronto, Sao Paulo Latin American Film Festival- Itamaraty Award
Sixteen-year-old Ana lives alone with her divorced mother, Graciela. Feeling ignored by a new wife (who remains unseen throughout the film, her existence signalled only by overflowing ashtrays), Rodolfo, Ana's father and Graciela's ex-husband, decides that he wants to spend more time with the family he left ten years previous. At a time when the two women are beginning to find their groove — and Graciela has finally met someone new — Rodolfo begins to show up at their house unannounced, pronouncing interest in Ana's handball games or wanting to have dinner to- gether. Slowly, Rodolfo begins to insinuate himself back into their home.
-----------------
LIKE SOMEONE IN LOVE
France-Japan/2012/DCP/Colour/109'/Japanese
Direction, Screenplay: Abbas Kiarostami
Production: Nathanael Karmitz, Abbas Kiarostami
Cinematography: Katsumi Yanagijima
Editing: Bahman Kiarostami
Sound: Reza Narimizadeh
Cast: Rin Takanashi, Tadashi Okuno, Ryo Kase, Denden , Mihoko Suzuki, Kaneko Kubota, Hiroyuki Kishi, Reiko Mori, Kouichi Ohori, Tomoaki Tatsumi, Seina Kasugai
Awards/Festivals
Cannes, Toronto, New York, Vancouver, AFI FEST
Akiko (Rin Takanashi) is a student who works as a high-class call girl to pay for her studies. A brilliant, elderly academic Takashi (Tadashi Okuno) is one of her clients. They meet in Tokyo. An extraordinary relationship develops between them…
-----------------
I LIVE IN FEAR (Ikimond No Kiroku)
Japan/1955/B&W/103'/Japanese
Direction: Akira Kurosawa
Production: Sojiro Motoki
Screenplay: Akira Kurosawa, Shinobu Hashimoto, Fumio Hayasaka, Hideo Oguni
Cinematography: Asakazu Nakai
Music: Masaru Sato, Fumio Hayasaka
Cast: Toshiro Mifune, Takashi Shimura, Minoru Chiaki, Eiko Miyoshi, Kyoko Aoyama, Haruko Togo, Noriko Sengoku
An elderly businessman, Nakajima (Toshiro Mifune), has become convinced that Japan will be destroyed in a nuclear attack. He decides to move his family to Brazil. His family thinks he is being irrational. They decide to involve the Tokyo Family Court in their squabble. Harada, a volunteer worker for the court, hears the complaints on both sides and rules in favour of his family. This makes Nakajima increasingly desperate and, in a final effort to force his family to accept his decision, commits an act which has tragic repercussions for everyone. One of the first Japanese commercial features to directly address the fear of nuclear holocaust, I Live in Fear was an unusual and unexpected movie for director Akira Kurosawa. Compared to his previous film, Seven Samurai, I Live in Fear has a claustrophobic intensity with much of it shot in the manner of a documentary.
-----------------
SREE PADMANABHA
WAR WITCH
Canada/2012/DCP/Colour/90'/French- Lingala
Direction, Screenplay: Kim Nguyen
Production: Pierre Even, Marie-Claude Poulin
Cinematography: Nicolas Bolduc
Editing: Richard Comeau
Sound: Claude La Haye, Francis Péloquin
Cast: Rachel Mwanza, Alain Lino Mic Eli Bastien, Serge Kanyinda, Mizinga Mwinga, Ralph Prosper, Jean Kabuya, Jupiter Bokondji, Starlette Mathata
Awards/Festivals
Berlin-Best Actress, Prize of the Ecumenical Jury - Special Mention, Tribeca, Toronto, AFI FEST
After her village is burned down by rebels and her parents killed during a civil war in Africa, Komona is forced into the jungle, to be trained as a child soldier. Her brutal commander not only trains her in the use of arms but also orders her to sleep with him. Searching for shelter amidst the horror, she falls in love with a slightly older boy. After they escape from the camp, Komona does her utmost to return to her village. She wants to bury her parents to prevent them from having to wander eternally over the wasted land as ghosts. Told from the perspective of an adolescent girl, the film – shot in authentic loca- tions in Congo and cast mainly with non-professional actors – visualizes the horrors of civil war and the suffering of children and civilians. Realistic images are interspersed with dream sequences which are rooted in African legends and resonate with infinite grief about hardship and misery. Despite all the horrors she encounters, Komona proves to be a beacon of hope for a continent yearning for peace and humanity.
-----------------
DRAPCHI
India/2012/35mm/Colour/78'/English
Direction: Arvind Iyer
Production: Iceberg Nine Films
Screenplay: Pooja Ladha Surti
Cinematography: Trevor Tweeten
Editing: Harshal Thakur
Sound: Tim Beale
Music: Arnav Srivastava
Cast: Namgyal Lhamo, Arnav Srivastava Sarosh Izedyar
Awards/Festivals
Kairo, Warsaw, Osians Cinefan
Drapchi is based on a true story and events from the life of famed Tibetan opera singer Namgyal Lhamo. Yiga Gyalnang, (played by Namgyal Lhamo) a traditional Tibetan opera singer, is abducted one summer morning and finds herself in near complete isolation in an underground prison cell for what the Chinese government sees as rebellion through her songs of freedom. After two years, she breaks free and escapes to Nepal and from there, to the West.
-----------------
THE LAST STEP (Pele Akher)
Iran/2012/DCP/Colour/88'/Persian
Direction, Screenplay, Production: Ali Mosaffa
Cinematography: Alireza Barazandeh
Editing: Fardin Sahebzamani
Cast: Leila Hatami, Ali Mosaffa, Alireza Aghakhani, Hamed Behdad
Actress Leila bursts into laughter on camera during the filming of a dramatic scene. Her improper behaviour is a reaction to the recent death of her husband Koshrow, who accidentally fell down a flight of stairs. And it is Koshrow who serves as the film's somewhat unreliable narrator, appearing in the movie even after his death. Director Ali Mosaffa has loosely adapted Tolstoy's novella The Death of Ivan Ilyich (1886) and the James Joyce story The Dead (1914). He has once again cast his wife, noted actress Leila Hatami, in the lead. He himself took the part of the heroine's husband.
-----------------
FOUR SUNS
Czech Republic-Germany/2012/DCP/Colour/105'/Czech
Direction, Screenplay: Bohdan Slama
Production: Pavel Strnad, Petr Oukropec
Cinematography: Divis Marek
Editing: Jan Danhel
Sound: Jan Cenek
Music: Vypsana Fixa
Cast: Jaroslav Plesl, Anna Geislerova, Marek Sacha, Karel Roden, Klara Meliskova, Jiii Madl
Awards/Festivals
Rotterdam, Haifa, Sundance, Karlovy Vary Cockatoo Island Film Festival, Seattle
Set in a small Czech village, Four Suns is the story of Jara, who lives with his wife, their young daughter and his teenage son Véna from a previous marriage. He gets sacked and decides to work with his friend Karel, who is very spiritually inclined. But it remains to be seen if Karel's talents will be of any value. In his new film, Bohdan Sláma sides once again with the so-called 'unstable characters' in society and, more than ever, he confronts them with issues of faith. The film shows not only a profound understanding of its protagonists, but also of their ongoing quest for a spiritual anchor, the absence of which might be the root cause of their anxiety. Four Suns is a loving, almost magical story about growing up, believing and letting go.
-----------------
FILMISTAAN
India/2012/DCP/Colour/117'/Hindi
Direction, Screenplay: Nitin Kakkar
Production: Satellite Pictures Pvt.Ltd.
Cinematography: Subhransu Das
Editing: Shachindra Vats
Sound: Arun Nambiar, Fasial Majeed
Music: Arijit Datta
Cast: Sharib Hasmi, Inaamulhaq, Kumud Mishra, Gopal Datt
Sunny, a wanna-be-actor who works as an assistant director in Mumbai is summarily thrown out at every audition. Undeterred, he goes with an American crew to the remote areas of Rajasthan to work on a documentary. There, an Islamic terrorist group kidnaps him. The house in which he is confined belongs to a Pakistani, whose trade stems from pirated Hindi films, which he brings back every time he crosses the border. Soon, the two realize they share a cultural bond. The film shows how cinema can be the universal panacea for co-existence.
-----------------
NILA
STAVISKY
France-Italy/1974/35mm/Colour/115'/French
Direction: Alan Resnais
Production: Alexandre Mnouchkine, Oscar Dancingers
Screenplay: Jorge Semprun
Cinematography: Sacha Vierny
Editing: Albert Jurgenson
Sound: Jean-Pierre Ruh and Bernard Bats
Cast: Jean-Paul Belmondo, Charles Boyer, Francois Perier
Awards/Festivals
Cannes Film Festival, Special Tribute, Charles Boyer, 1974, New York Film Critics Circle, Best Supporting Actor, Charles Boyer, 1974
France, 1933. Police inspector Bonny is conducting a private investigation into the activities of Serge Alexandre, who is actually the infamous Russian swindler Stavisky. This is just one of Alexandre's tribulations, however. His business empire is about to crumble owing to lack of funds. To escape ruin, he resorts to increasingly desperate measures and as his world collapses, there would be only one way out… A compelling and seductively stylish period piece, Stavisky investigates historical events. In Stavisky, Resnais adopts a subjective framework and also plays with our notion of time, using flashbacks and fast-forwards to break the linear narrative.
-----------------
THE BALLAD OF RUSTOM
India/Hindi/35mm/Colour/120'/2012
Direction, Screenplay: Ajita Suchitra Veera
Production: Vellanki Usha Rani, Ajita Suchitra Veera
Cinematography: Shanti Bhooshan Roy
Sound: Boby John
Music: Andrew T Mackay
Cast: Sunny Hinduja, Gaurav Ghatnekar, Ashwath Bhatt, Alok Chaturbedi
Awards/Festivals
Osian's Cinefan Film Festival-Best Director
Rustom works in a small government office in the countryside. His life consists of wandering from place to place in the small town, spending time with Kapil who works on the suburban trains; living with the eccentricities of his Boss; and being magically transported into his imaginary other- world in the far reaches of this beautiful and lonely countryside that may be undergoing a quiet upheaval.
-----------------
THE TEMPLE (Deol)
India/2011/Colour/135'/Marathi
Direction: Umesh Vinayak Kulkarni
Production: Abhijeet Gholap
Screenplay: Girish Pandurang Kulkarni
Cinematography: Sudhakar Reddy Yakkanti
Editing: Abhijit Deshpande
Music: Mangesh Dhakde
Cast: Girish Kulkarni, Nana Patekar, Dilip Prabhawalkar, Sonali Kulkarni
Awards/Festivals
Busan, South Asian International Film, Festival- New York, Abu Dhabi, MAMI- Mumbai, National Film Award, Govt of India- Best Feature Film, Best Actor
In the rural areas of Maharashtra lies a peaceful village called Mangrul. One day Keshav, a village youth, sees lord Dattatrey in his dream while taking a nap under a tree. He makes a hue and cry in the village saying God made an appearance for him. A journalist sensationalises the news and now there is a temple for Dattatrey. Mangrul will never be the same...
-----------------
CHICKS (La Vie Au Ranch)
France/2009/Colour/90'/French
Direction: Sophie Letourneur
Production: Emmanuel Chaumet
Screenplay: Delphine Agut, Sophie Letourneur
Cinematography: Claire Mathon
Editing: Michel Klochendler
Music: Maxence Cyrin, Benjamin Siksou
Sound: Julien Cloquet
Cast: Sarah-Jane Sauvegrain, Eulalie Juster, Mahault Mollaret, Elsa Pierret, Jade Tong Cuong, Angele Ferreux
Awards/Festivals
Rotterdam, BAFICI, Locarno, Entrevues FilmFestival, Audience Award, Best Feature Film
The communal life of a group of Parisian girls revolving around an apartment affectionately known as 'the Ranch', is the stage for Sophie Letourneur's debut feature, which tells of a life of talking, smoking, drinking and partying. Bold, natural and utterly believable, Chicks underlines how poorly served cinema often is for female characterisation. Letourneur and cinematographer Claire Mathon's camera is relatively steady given their subjects; it's more observational than restive, practically anthropological. But the movie does reflect its characters through its narrative—with little actual plot,it feels as aimless as a young literature major. Stuff happens; the girls bicker with boyfriends, break away from their group of friends to become individuals, move from the collectivity of childhood to the autonomy of adulthood, coupled and not. Like its characters (and most people), the movie mellows as it moves forward.
-----------------
KARMA
Sri Lanka/88'/Colour/2011/Sinhala
Direction: Prasanna Jayakody
Production: Rasitha Jinasena
Screenplay: Prasanna Jayakody, Jagath Manuwarna
Cinematography: Palitha Perera
Editing: Bathiya Dunusinghe, Rangana Singharage, Sudesh Kumarasinghe
Sound:Lionel Gunarathne
Music: Nadeeka Guruge, Sumudu Guruge
Cast: Jagath Manuwarna, Michelle Herft, Nadeeka Guruge
Piyal is filled with guilt after his mother's death. He tries to relieve his repressed tensions through Amanda, a woman living near to his apartment Amanda is a woman of fantasies. Through brief encounters, Piyal begins to perceive Amanda as the woman able to fill his emptiness. Amanda is soon diagnosed with breast cancer. Piyal realizes the deep meaning of relationship between a man and a woman…
-----------------
DHANYA
7 DAYS IN HAVANA
France-Spain/2012/DCP/Colour/129'/Spanish-English
Direction: Benicio Del Toro, Pablo Trapero, Elia Suleiman, Julio Medem, Gaspar Noe, Juan Carlos Tabio, Laurent Cantet
Production: Didar Domehri, Laurent Baudens, Gael Nouaille, Alvaro Longoria, Fabien Pisani
Screenplay: Leonardo Padura
Cinematography: Daniel Aranyo, Diego Dussuel
Editing: Thomas Fernandez, Rich Fox, Veronique Lange, Alex Rodriguez, Zack Stoff
Sound: Eva Valino, Charly Schmukler, Nicolas De Poulpiquet
Music: Xavi Turull , Descemer Bueno, Kelvis Ochoa
Cast: Daniel Bruehl, Emir Kusturica, Elia Suleiman, Josh Hutcherson, Vladimir Cruz, Mirta Ibarra, Jorge Perugorria
Awards/Festivals
Cannes, San Sebastian, Rio, Melbourne, Edinburgh, Karlovy Vary, Cockatoo Island Film Festival
A contemporary portrait of this eclectic, vital, unique city, told through a single feature-length movie made of seven chapters and directed by seven internationally acclaimed directors. Each chapter depicts a day of the week through the extraordinary lives of its characters. A world away from the familiar cliches, the film aims to express the soul of Havana and its diversity in a touching, entertaining and funny style. All stories have independent plots, but the connections between them create a powerful dramatic unity. Emblematic Havana landmarks form the backdrop to the chapters in which several characters appear more than once, organically connecting the narratives and demonstrating that in Havana all social spheres intersect.
-----------------
LOVE LIKE POISON (Un Poison Violent)
France/2010/Colour/92'/French
Direction, Screenplay: Katell Quillevere
Production: Justin Taurand
Cinematography: Tom Harari
Editing: Thomas Marchand
Music: Olivier Mellano
Cast: Clara Augarde, Youen Gourvil Leboulanger, Lio, Stefano Cassetti, Michel Galabru
Awards/Festivals
Cannes, Seattle
Its spring break and 14-year-old Anna returns from boarding school to her village in Brittany, where she lives with her mother in the house of her elderly and ailing paternal grandfather. In her father's absence, the young girl quickly understands that her parents are no longer together. Upon further investigation, Anna realizes that one of the reasons for this separation is their dis agreement about faith. Soon, things become complicated by the increasingly depressed mother's attraction to an easy-going young village priest. Meanwhile, Anna is caught between her own religious convictions—she's due for her confirmation—and her teenage sexual stirrings, which are awakened by choirboy Pierre. This naturalistic, coming-of-age film depicts the cycle of life from adolescence to adulthood, confirming the ongoing demands of the flesh and the way they frequently conflict with religious faith.
-----------------
THE RESIDENTES
Brazil/2010/70'
Direction: Tiago Mata Machado
Production: Joao Dumans, Tiago Mata Machado
Screenplay: Tiago Mata Machado, Cinthia Marcelle, Emilio Maciel
Cinematography: Aloysio Raulino, Andrea C. Scansani
Editing: Joacelio Baptista, Tiago Mata Machado
Music: Andre Wakko, Juan Rojo, David Lansky, Vanessa Michelis
Cast: Melissa Dullius, Gustavo Jahn, Jeane Doucas, Simone Sales de Alcantara, Deliani Lima, Roberto de Oliveira
The residents of a soon to be demolished building have set up a temporary autonomous zone to declare war on a world where utopia and poetry have gone astray. They are a kind of Situationist urban guerilla, spending their days creating havoc at both a material and immaterial level. A woman is kidnapped, close combat is mimed, pubic hair formed into a mustache. Many of their joyfully nonsensical actions go round in circles, a sign already of their ironic self-reflection: When it comes down to it, they are merely an aesthetic imitation of the slogans, gestures and postures of the 1960s and 1970s political and artistic practice. Ultimately, the residents announce the end of their own avant-garde movement and abandon their building to demolition.
-----------------
REMYA
ELLES
France-Germany-Poland/2011/35mm/Colour/99'/French-Polish
Direction: Malgoska Szumowska
Production: Marianne Slot
Screenplay: Tine Byrckel, Malgoska Szumowska
Cinematography: Michal Englert
Editing: Francois Tourmen, Jacek Drosio
Sound: Andre Rigaut
Cast: Juliette Binoche, Anais Demoustier, Joanna Kulig, Louis-Do de Lencquesaing, Krystyna Janda
Awards/Festivals
Toronto, Berlin, Tribeca
Anne, a well-off Paris-based mother of two and investigative journalist for Elle, is writing an article about university student prostitution. Her meetings with two fiercely independent young women, Alicja and Charlotte are profound and unsettling, moving her to question her most intimate convictions about money, family and sex. The most provocative film at this year's Toronto and Berlin Film Festivals, Elles stars Academy Award- winner Juliette Binoche as Anne.
-----------------
THE DELAY (La demora)
Uruguay- Mexico- France/2012/35mm/Colour/84'/Spanish
Direction: Rodrigo Pla
Production: Imcine
Screenplay: Laura Santullo
Cinematography: Maria Secco
Editing: Miguel Shverdfinger
Sound: Fabian Oliver, Alejandro De Icaza, Sergio Diaz, Arturo Zarate
Music: Jacobo Lieberman, Leonardo Heiblum
Cast: Roxana Blanco, Carlos Vallarino
Awards/Festivals
Moscow- Grand Prix, Berlin, London, Sydney Latin American Film Festival, Chicago, Calgary Latin Wave, Melbourne, Haifa
Overworked and underpaid, a forty-something mother of three is driven to abandon her senile father so she can take better care of her children. Her trip to the social security office reveals that she is too poor to afford to put her father in a home, but still too wealthy to qualify for benefits…
-----------------
OMAR KILLED ME (Omar m'a tuer)
Morocco, France/2011/35mm/Colour/85'/French, Arabic
Direction: Roschdy Zem
Production: Jean Brehat, Rachid Bouchareb
Screenplay: Olivier Gorce, Roschdy Zem, Rachid Bouchareb, Olivier Lorelle, Omar Raddad, Sylvie Lotiron
Cinematography: Jerome Almeras
Editing: Monica Coleman
Music: Alexandre Azaria
Sound: Brigitte Taillandier
Cast: Sami Bouajila, Denis Podalydes, Maurice Benichou, Salome Stevenin, Nozha Khouadra, Ludovic Berthillot
Awards/Festivals
Toronto, Istanbul, CPH PIX, Palm Spring Hong Kong, New York
In the summer of 1991, a wealthy widow was beaten and stabbed to death at a beautiful villa in the south of France. Omar Raddad, the woman's Moroccan gardener, became the prime suspect because of one bizarre clue: the words Omar m'a tuer —a grammatically incorrect phrase that roughly translates as Omar has kill me —written in the victim's blood. Despite gaps in the investigation and no forensic evidence, Raddad was convicted and sent to prison for 18 years. Only Pierre-Emmanuel Vaugrenard, a journalist, believed in his innocence and went to work to prove it. Director Roschdy Zem, who has turned from acting (with Bouajila in Days of Glory) to directing, tells this story of racism, politics, and injustice with the clarity of a documentary and the pacing of a thriller.
-----------------
HOLY MOTORS
France-Germany/2012/DCP/Colour/115'/
French, English, Mandarin
Direction, Screenplay: Leos Carax
Production: Martine Marignac
Cinematography: Caroline Champetier
Editing: Nelly quettier
Sound: Erwan Kerzanet
Music: Neil Hannon
Cast: Denis Lavant, Kylie Minogue, Eva Mendes, Edith Scob, Michel Piccoli
Awards/Festivals
Cannes, Rio, New York, Busan, Sitges
Holy Motors gives us a glimpse into 24 hours in the life of a being moving from life to life: by turns, murderer, beggar, company chairman, monster, worker, family man…Monsieur Oscar seems to be playing roles, plunging headlong into each part. He is alone, but for Céline, the slender blonde woman behind the wheel of the vast engine that transports him around Paris. He's like a conscientious assassin moving from target to target, in pursuit of the beautiful gesture, the mysterious driving force, the women and the ghosts of past lives. But where is his true home, his family, his refuge? Holy Motors does a good work in painting the sponge-like quality of movies, their malleability, and their capacity for reinvention. Yet, it is a maddening, self-satisfied, though never smug, game of spot-the-reference that seems intended only for a particular type of cinephile.
-----------------
SREEKUMAR
INNOCENCE
Australia-Belgium/2000/Colour/94'/English-French
Direction, Production,Screenplay: Paul Cox
Cinematography: Tony Clark
Editing: Simon Whitington
Music: Paul Grabowsky
Cast: Julia Blake, Charles 'Bud' Tingwell, Kristine Van Pellicom, Kenny Aernouts, Terry Norris, Chris Haywood
Awards/Festivals
Montreal World Film Festival-Grand Prix des Ameriques, People's Choice Award Taormina International Film Festival- FIPRESCI Prize
Former lovers Claire and Andreas are shocked to discover that after a 45-year separation, they are neighbours in the same Melbourne neighborhood. Andreas has been a widower for 30 years, while Claire is happily though not passionately married to John, whom she hasn't slept with for two decades. Andreas and Claire resume their heady relationship, much to the disapproval of their loved ones. When Claire decides to tell her husband about Andreas, he feels betrayed but he is also grateful for the excitement. Director Paul Cox cuts between footage of the couple in the present and the past, examining how they have and haven't changed over the years, and the bond that continues to keep them together.
-----------------
TODAY (Tey)
Senegal-France/2012/Digibeta/Colour/86'/French-Wolof
Direction, Screenplay: Alain Gomis
Production: Eric Idriss Kanango, Gilles Sandoz
Cinematography: Christelle Fournier
Editing: Fabrice Rouaud
Sound: Alioune Mbow, Jean-Pierre Laforce
Cast: Saul Williams, Djolof M'Bengue, Anisia Uzeyman, Aissa Maïga, Mariko Arame, Alexandre Gomis, Anette Derneville Ka, Helene Gomis, Charlotte Mendy
Today is the last day of his life. He knows this to be true even though he is strong and healthy. Nonetheless, Satche accepts his imminent death. Walking through the streets of his home town in Senegal, he takes in the sites of his past. Time and again he hears the same reproach: why didn't he stay in America, where he would have had a future? Satche encounters his final moments filled with fear but also with a sense of joy.
-----------------
ARIRANG
South Korea/2011/DCP/Colour/100'/Korean
Direction, Screenplay, Production,Cinematography, Edit, Sound: Kim Ki-Duk
Awards/Festivals
Cannes, New Horizons International Film Festival, Cinema Digital Seoul Film Festival Toronto, Sitges, Hawaii, AFI FEST, Taipei Stockholm, Shanghai, Tokyo FILMeX- Audience award
South Korea, winter 2010-11. Film-maker Kim Ki duk is shown living in a skeletal hillside home in the country, with just a cat for company. He chops his own wood, eats plain, simple food, sleeps in a tent inside the house and, claiming to be unable to make films any longer, and interviews himself in a confessional-cum-obituary. Occasionally, he sings the melancholic Korean folk song Arirang. Finally, he drives into Seoul to take vengeance against those who "betrayed" him. An autobiographical narrative, Kim Ki Duk's Arirang gives a tantalizing glimpse into the mind of an obsessive filmmaker. The film won an award in the Un Certain Regard section at Cannes in 2001and also bagged Australia's most prestigious prize for documentaries- BIFFDOCS- in the same year.
-----------------
TOOMELAH
Australia/2011/106'
Direction, Screenplay, Cinematography, Editing, Music: Ivan Sen
Production: David Jowsey
Cast: Daniel Conners, Michael Conners, Daneeka Conners, Christopher Edwards
Awards/Festivals
Cannes Film Festival - Un Certain Regard
Set in the mission town of Toomelah, a tiny Indigenous community ridden by poverty, addiction and violence, Toomelah focuses on ten-year-old Daniel who dreams of becoming a gangster. He is kicked out of school and befriends a local gang leader. Trouble begins when a rival gangster ar- rives back from jail to reclaim his turf. A show down ensues and Daniel is thrust into a world of violence. Suddenly alone, he has to work out where his life is heading …. Toomelah reveals the challenges of the young Gamilaroi people of Australia struggling to preserve their identity. The film is "incredibly moving... The kids' wide eyed view of the depredations of their community, and the rough mob humor, are artfully juxtaposed, and the film as a whole is both memorable and very moving" (Filmink).
-----------------
MELANCHOLIA
Denmark-Sweden-France-Germany/2011/Digibeta/Colour/136'/English
Direction, Screenplay: Lars von Trier
Production: Meta Louise Foldager, Louise Vesth
Cinematography: Manuel Alberto Claro dff
Editing: Molly Malene Stensgaard
Sound: Kristian Eidnes Andersen
Music: Richard Wagner
Cast: Kirsten Dunst, Charlotte Gainsbourg, Alexander Skarsgård, Brady Corbet, Cameron purr,Charlotte Rampling, Jesper Christensen, John Hurt
Awards/Festivals Cannes- Best Actress, New Zealand, New York
Philadelphia, Melbourne, Hamptons
Melancholia is a psychological disaster film from director Lars von Trier. Justine and Michael celebrate their marriage at a sumptuous party in the home of Justine's sister Claire and brother-in-law John. Despite Claire's best efforts, the wedding is a fiasco with family tensions mounting and relationships fraying. Meanwhile, a planet called Melancholia – 20 times the size of Earth-is heading directly towards Earth threatening the very existence of humankind. Claire, supposedly the calm one, succumbs to hyperventilating panic; for depressive Justine, the apocalypse is an ecstatic relief.
-----------------
SREE
KANCHANA SEETHA (Golden Seetha)
India/1977/Colour/90'/Malayalam
Direction, Screenplay: G. Aravindan
Production: K. Raveendranathan Nair
Cinematography: Shaji N. Karun
Music: Rajiv Taranath
Cast: Ramadas, Venkateshwaralu, Chinna Pulaiah, Sobha Kiran
Based on the Ramayana, the film alludes to the golden image of Seetha, which Rama sets by his side for the Aswamedha Yaga. The poet Valmiki, moved by this event, composed the story of Rama as an epic. The film also explores Rama's extreme sense of duty that forces him to forsake Seetha, contrasted to his intense longing for her. The epilogue shows Rama begin his endless journey, as he walks towards the river holding the fire in his hand.... Seetha is never seen in the film. She is represented here by the spirit of nature and its movements and sounds-the wind rustling in the trees or rain bringing harmony where discord threatens. Aravindan casts Rama Chenchus, tribals from Andhra Pradesh, who consider them- selves descendants of the original Rama, as the mythological figures.
-----------------
ITHRAMAATHRAM
India/2012/35mm/Colour/98'/Malayalam
Direction, Screenplay: K.Gopinathan
Production: P.K.Santhoshkumar, A I Devaraj
Cinematography: K.G.Jayan
Editing: B.Ajithkumar
Sound: N.Harikumar
Music: Jaison J.Nair
Cast: Shwetha Menon, Biju Menon, K.P.A.C.Lalitha, Nedumudi Venu, Siddique, Malavika
This script is structured around the unexpected death of 38-year-old Sumitra, and the responses it evokes in those close to her. Her humane approach to all, unlike her asocial husband and introvert daughter, had endeared her to the entire village. Through the memories of people who come to pay their last respects, the nuances and complexities of relationships are explored. Reflections on an individual's death become a wondrous evocation of the colour, zest, and zeal of village life. As if death makes life more joyous, more livable.
-----------------
ONE NIGHT THE MOON
Australia/2001/57'/English
Direction: Rachel Perkins
Production: Aanya Whitehead, Paul Humfress And Kevin Lucas
Cinematography: Kim Batterham
Editing: Karen Johnson
Music: Mairead Hannan
Cast: Paul Kelly, Kaarin Fairfax, Memphis Kelly, Kelton Pell, Ruby Hunter
Enthralled by the loveliness of the moon over the rugged Australian landscape, a young white girl steps out of her bedroom window and then, is nowhere to be seen. The distraught parents seek the help of the local police, and the Aboriginal tracker Albert is entrusted with the task of finding her. But the father refuses to let a "blackfella set foot on his land", and gathers a group of White men who ultimately end up erasing all the clues as to her whereabouts. Realizing the futility of this endeavor, the mother takes up the responsibility and goes in search of Albert. Racism, family, power hierarchies…all become themes in this movie, which is based on the true story of Aboriginal tracker Riley. Its appeal lies in its operatic form, its departure from the 'norms' of mainstream cinema and its focus on the tragedy of a white family.
-----------------
KANIMAMBO
Spain/2012/94'/Blu-ray/Colour/Spanish
Direction, Screenplay: Abdelatif Hwidar, Carla Subirana, Adan Aliaga
Production: Luis Minarro, Sergio Castellote
Cinematography: Pere Pueyo, Federico Ribes
Editing: Manuel Barriere, Rafa Montesinos
Cast: Capitulo "Custodio": Maria Mabjaia, Kevin Mabjaia, Abdelatif Hwidar, Nelson Mabuie, Dani Antonio, Paulo Guambe
Awards/Festivals
Malaga Spanish Film Festival
Mozambique is a country racked by civil war, poverty and sickness. But it is also a place where the extraordinary becomes ordinary, where plain men and women become heroes of everyday life, battling to maintain their dignity and working diligently for a better future. One director goes in search of the Mozambican woman; another tells the story of deaf Joanna who accompanies a blind young musician to market; and the third recounts how a rural doctor copes with chronic lack of supplies. Three views of a remarkable country.
-----------------
AJANTA
NOS VEMOS PAPA
Mexico/2011/35mm/Colour/89'/Spanish
Direction, Screenplay: Luca Carreras
Production: Edher Campos y Luis Salinas
Cinematography: Germn Lammers
Editing: Figueroa Jara
Sound: Rodrigo Flores Esquinca
Music: Christian Basso
Cast: Cecilia Surez, Marcelo D'Andrea, Arturo Barba, Gabriela de la Garza, Moiss Arizmendi
Pilar loses the one thing in life that mattered to her and, from that moment on, time stops. The present begins blending with the past, and the heroine withdraws into a world of her own. Nos Vemos, Papá (See you, Dad) is an intimate story, a contemporary drama that deals with love, loss and solitude; a story in which we travel through the bitter sweetness of death and the way we deal with it.
-----------------
CHITRANGADA-THE CROWNING WISH
India/2012/Colour/138'/Bengali
Direction, Screenplay: Rituparno Ghosh
Production: Shrikant Mohta, Mahendra Soni
Cinematography: Abhik Mukhopadhyay
Editing: Arghyakamal Mitra
Music: Debojyoti Mishra
Cast: Rituparno Ghosh, Jishu Sengupta, Anjan Dutt, Raima Sen, Deepankar De, Koushik Bandopadhyay
Awards/Festivals
New York Indian Film Festival, Osian's Cinefan
Rudra Chatterjee always wanted to become a choreographer but studied engineering to fulfill his father's dream. Rudra wants to stage Chitrangada, a dance drama, on the occasion of Tagore's 150th birth anniversary. In this play, Rudra plays the role of Madan, who helps Arjuna to fall in love with Chitrangada. Partha is a percussionist who wants to join Rudra's group. During the rehearsal, Rudra and Partha slowly get close to each other. They long to adopt a baby. But the law of the land does not allow two men to adopt a child. Rudra considers becoming a woman in order to be able to do it. This results in an identity conflict in Rudra and he has a nervous breakdown.
-----------------
BELLE EPINE
France/2010/Colour/80'/French
Direction: Rebecca Zlotowski
Production: Frederic Jouve
Screenplay: Rebecca Zlotowski, Gaelle Mace
Cinematography: George Lechaptois
Editing: Julien Lacheray
Music: ROB
Cast: Lea Seydoux, Anais Demoustier,
Johan Libereau, Anna Sigalevitch
Awards/Festivals
Prix Louis Delluc, Best First Film-2010 Seattle IFF, Zurich IFF
Prudence Friedman is 17 years old. Her mother died a few days ago. Left alone in the family apartment and to her own devices, she encounters Maryline, a rebellious teenager who takes her to an illegal racetrack in Rungis, on the outskirts of Paris, where customized cars and bikes dangerously spin. Fascinated by the circuit gang, Reynald, Franck, and the others, Prudence attempts to establish her place among them by trying to pass her loneliness off for freedom. Neither sentimentality nor nostalgia for reckless years gone by can be found in the film, which makes its tale of teenage rebellion in the face of overwhelming grief fall closer to a sobering character study than a classical youth film.
-----------------
ANJALI
BUSINESS AS USUAL
Ukraine/2012/35mm/DCP/Colour/88'
Direction: Valentyn Vasyanovych
Production: Iya Myslytska
Screenplay: Valentyn Vasyanovych, Iya Myslytska, Mamaciej Sobieszczanski, Malgorzata Sobieszczanska
Cinematography: Iurii Dunai
Editing: Valentyn Vasyanovych, Maxym Vasianovych
Music: Oleksandra Morozova, Borys Shkolovyi, Kostyantyn Bushynsky, Valentyn Vasyanovych, Mykyta oiseyev
Cast: Taras Denysenko, Vitaliy Linetskiy, Lesia Samayeva, Semen Furman
Awards/Festivals
Odessa,Tirana
The protagonist, Tolik, comes from a family of doctors, but is fired after a fist-fight with some patients. However, he chooses to view this event as a chance to start a new life. Finally his dream of being a "free" poet will come true and maybe, if he's lucky, fame and fortune will follow. He sets out with his old friend Slavik, a character who knows everything: the meaning of life, how to make money, how to be happy. He drags the protagonist into a series of absurd situations, and ultimately, Tolik ends up losing almost everything. But it seems that family drama and the adventures with Slavik would be the inspiration for truly magnificent poetry.
-----------------
THE INHERITORS OF THE EARTH (Bhoomiyude Avakashikal)
India/2012/DCP/Colour/114'/Malayalam
Direction, Screenplay: T.V.Chandran
Production: Anand Kumar
Cinematography: Ramachandra Babu
Editing: Johnkutty
Music: Sandeep Pillai
Cast: Kailash, Sreenivasan, Mythili, Shahabaz Aman, Meera Nandan
The film addresses the loss of identity of modern man jostled by the chance encounters of a selfimposed make believe world. As the film opens we see Mohanachandran Nair and Menon entering the compound of what looks like a forlorn house that has long been abandoned. Mohanachandran is delighted at the sights and sounds around. He gets to hear something about the house being a haunted one… The film treats space with an implied division between the house and its compound on the one hand and the world outside on the other.
-----------------
A DOCUMENT OF SEPARATION (Ozhimuri)
India/2012/35mm/Colour/126'/Malayalam
Direction: Madhupal
Production: PN Venugopal
Screenplay: Jeyamohan
Cinematography: N.Alagappan
Editing: V.Sajan
Music: Bijibal
Sound: Vinod P Sivaram
Cast: Lal, Asif Ali, Swetha Menon, Mallika, Bhavana, Jegadish, Nandulal
In Ozhimuri, the story flows out of a court room where the hearing of a divorce case is being held, into the realities of human existence. 'Ozhimuri' means divorce record usually written on palmleaf pieces. The film discusses the plight of the male in a matriarchal society and that of the female in a patriarchal scenario. Ultimately, it leads to some universal truths, concerning the entire human- ity. Based on a story by renowned Tamil writer B. Jeyamohan, the movie is set in the erstwhile Travancore. The narrative weaves together the stories of three generations in transition. Ozhimuri is also about a community that is caught in between two periods, cultures, languages, legal systems, family orders, political regimes, and social structures.
-----------------
TEARS OF NANDIGRAM (Nandigramer Chokher Paani)
India/2012/35mm/Colour/115'/Bengali
Direction: Sarfaraz Alam, Shyamal Karmakar
Production: Sarfaraz Alam
Screenplay: Manik Mandal
Cinematography: Fowzia Fathima
Editing: Sanglap Bhowmik
Sound: Sukanta Majumdar
Music: Prajna Dutta Saffu
Cast: R.Badree, Bidita K Bag, Heerok Das, Tanushree, Ronjini Chakraborty, Dweep Mithun, Tridib Ghosh, Ashok Vishwanathan
Man and nature coexist in a harmonious balance in Nandigram. This balance is threatened when the government decides to build a chemical hub in the village. People of Nandigram defend their right to land. In March 2007, police and Harmad (communist soldiers) open fire on a peaceful procession of farmers. In the months that followed, many men, women, and children were killed. 18- year-old Saeda believes her husband Naseer, who is lost in the mayhem, would come back. Rakhal is a young revolutionary who inspires the youth. Pushpo, pregnant and alone, devises methods to escape from a camp where Harmads blackmail people to wage a war and plunder wealth. On 10th November, Harmads attack Nandigram, leaving a trail of death and defeating people's struggle. We see all this through the eyes of a young woman reporter.