COVID-19 outbreak started from China and now is able to conquer the world with complete horror in minds of the people.Countries are in a total lock down with falling GDP to people trapped inside their houses and rise of more than 50,000 cases per day Coronavirus is making the world go into a chaos.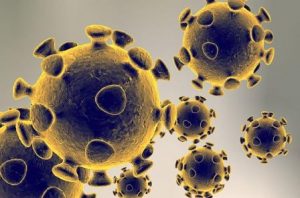 Impact on India
Along with the world, India is also suffering the impact of Coronavirus, the 21-day lock down not only has people locked inside their houses but also many businesses are shutting down it's doors due to this pandemic. Creating a serious concern for the Indian economy. With Now more than 1900 cases India is trying to Fight harder than ever to this virus and keeping its people safe. All the Indian states are currently in the Red zone, Maharashtra with over 300+ cases, Kerala with 250+ cases, Tamil Nadu with 200+ cases, Delhi and Andhra Pradesh with 150+ cases each are the states that are the worst hit with this pandemic.
Recovery rate in India is still a bit slow as due to unawareness and lack of support by the people. And this unawareness not only has caused the endangerment of their lives but also others and the recent rise in the cases are only because of this negligence by the people. We as a community has to understand the seriousness of this situation and take care of the small things which can prevent more spread of this virus. As wisely said "Prevention is better than Cure", and now is the time to imply this in our lives.
How Kerala is Fighting this Pandemic
With currently over 250 active cases Kerala is still in the red zone, but careful steps by the government and the people at very early stages has made the spread of the COVID-19 a bit slow but still there's a long way to go.With the regular but a slow growth Kerala is trying to neutralise this threat for the people. With great measures by the government of Kerala like Instant Blood tests in Lockdown, promoting social distancing,banning all social events like weddings and sports-based events also postponing the exams. Kerala is doing the hardest it can to keep people safe.
Other Great Initiatives by Kerala government -
Launched a mobile application called GOK Direct for users to get information and updates regarding the COVID-19. Initiative named 'Break the Chain' was introduced by Government of Kerala. Which aims to educate people about the importance of public and personal hygiene. Being strictly applied in Kasaragod necessary shops like grocery stores were allowed to be opened till 11 am till 5 pm.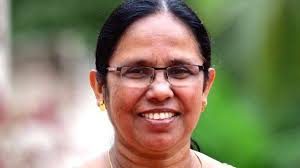 And in other districts necessary shops were opened from 7 am till 5 pm with the exception of medical stores. Public transports were shut down. There was no restriction for private vehicles but district to district travels were only allowed with thorough checking. Now all that people need to do is keep themselves and their families protected. Like other Indian states Kerala is giving it's best to make its people safe from this spreading parasite.
How India is fighting back
The Indian Government is doing all it can to safeguard the people from this pandemic. Coming up with helping schemes for the poor and unemployed and raising funds from PM relief fund,New equipment's to medical insurance cover to corona fighters. Everyone is giving their bit to the cause of protecting the nation form the COVID-19. but as responsible citizens of the country and Not only for our safety but also the safety of the other citizens the WHO is up with a 5-point plan to stop the spread.
Wash your hands frequently
Cover your nose and mouth while sneezing
Maintain social distancing
Avoid touching eyes, nose and mouth
Practice respiratory hygiene
Remember Coronavirus is real and so are it's effects so please be more cautious and try to be more safe than ever. We have to fight this parasite as a community and make things better for everyone
Stay Safe and Be a responsible citizen of the country.