It has been 22 years since my family moved into Trivandrum, which has become home to our hearts. My family, as in, my mother, my younger sister and I. Contrary to the poster image of a family we are fed with, yes, we are a family without a male head or a male member. And no, it is not as easy as it looks. My mother got divorced from her drunkard husband during her early thirties and ever since then she has brought us up just like any other family in Kerala. Or may be not. Unlike some families where fathers rule, we were never asked to enter the house before dusk or never asked to keep away from male friends. We lived amidst all freedom an individual could ever ask for; regarding career, friends and travel we never needed to give an explanation to Amma.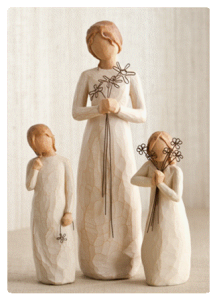 I noted this down just to pull your attention to the kind of family we are. That when we look for a house, we need to consider the odd timings of our work and our social life.
Even after being in the city for more than two decades, owning a home had always been a distant dream for us. Ironically the per capita availability of houses in Kerala is very high, but many of them are locked away- no one living in those nor rented away. Do you think the sole reason for homelessness is poverty? It is not. It is caste, religion, gender and parochialism. I will tell you how.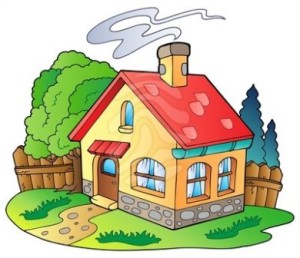 When we first moved in to Trivandrum, we lived in a room adjacent to a large house in Chakkai, which was walking distance for my mother to come during lunch hours to feed my 28 days old baby sister. After a dirty attempt by the 'grandfather' of that house upon us, we moved out. To a hut. Literally a thatched house in Nalumukku, near Pettah, amidst dreadful palm civets (Marapatti) on the roof. Probably my sister was too small to remember this, but when it rained or when the Marapatti chose to perform thandava on our roofs, we used to folk around our mother for safety and sleep in her arms. I have never seen her sleep then. She was always vigilant with every tiny noise in the surroundings.
After two years we moved into a tiled roof house in the same compound which was again part of a larger house.. When I became 13, we moved to Sasthamangalam, which is the safest first home in my memory , where we still live. It has been 16 years since we started living here, which is one prime reason why my mother usually do not worry about me getting back home late at 10 or 11 PM. It is right in the middle of the city and well connected and more importantly well lit. The neon street lights are more than mere beauty for many women like me. It is the ultimate sign of safety at night. In short, a well lit pathway somehow ensures safety in the deepest realms of my heart.
Our house owner is planning to renovate this house and gave us a 6 month notice to move out. We understood the situation and happily decided to look for houses in the same vicinity in which all our friends , emotions and good memory lay. But we really didn't know it was such a tedious task finding a new home.
An year ago when I thought of moving to a tiny 1 BHK to concentrate on my writing more, I realised how fearful mallu families are about renting places to single women. They wanted to know if I below to south of Kerala or north , they wanted to know my religion and caste. And after I passed in all these criteria, they said, "sorry, we don't rent our place to single women". I quit my trial halfway.
Now when my 55 year old mother, my 22 year old sister and I ( 28 ) wanted a new house, we are denied the right to a secure (in our definition of the term) housing, even for rent. The reason is so shocking to my nerves. The esteemed house owners of Trivandrum would rent their houses only to 'family'.So are we not a family because we do not have a male head? I guess the poster families we see in advertisements and our movies always have a father-mother-2 children combo and somehow it has gone deep into the society's psyche that we are an irregular- unusual lot, not to be entertained in their vicinity.
I am writing in the context of Jisha's cold blood rape and murder and in these times when all mallus have their blood boiling in 100 degree Celsius! Are you seeking justice for Jisha? What kind of Justice are we planning to give her? Are we ready yet to acknowledge the casteism that exists in our society? Are we ready to accept single mothers as family? Are you ready to rent your house to a Dalit girl? To an unmarried woman? If not, please put some ice on your boiling blood and watch some cricket. Let us struggle and somehow find our ways to crack these walls to sleep safely.