Nishagandhi, 6.30 PM
Opening Film: The Ring
Direction: Alfred Hitchcock
Production: John Maxwell
Screenplay: Alfred Hitchcock, Alma Reville, Eliot Stannard
Cinematography: Jack E Cox
Cast: Carl Brisson, Lillian Hall-Davis and Ian Hunter
The story focused on a love triangle between two men and a woman, and is the only film in his career for which Hitchcock took or was given a full writing credit. The film, while widely considered a minor work, features photography tricks Hitchcock would use again years later in films like The Man Who Knew Too Much, most notably during the climactic boxing sequences.
-------------------------------------
Kalabhavan
Time: 9.30 AM
Film: 18 Days
Director: Ahmad ABDALLAH Mariam ABOU OUF Kamla ABU ZIKRI Ahmed ALAA Mohamed ALI Sherif ARAFA Sherif EL BENDARY Marwan HAMED Khaled MAREI Yousry NASRALLAH
Interior/ Exterior The day following the infamous "Battle of the Camels" on Tahrir Square, Mona decides to join the demonstrators. Mustafa, her husband, tries to prevent her. Their marriage is about to break. 
Curfew: During the curfew , Ali and his grandfather get lost on the streets of Suez on their way home.

Retention: The film revolves around a variety of Egyptian characters who are patients at a mental institution. We learn that some of them were forcefully confined to the hospital by security police forces. As the events of the revolution begin, the reactions of the different characters to the daily incidents and to each other's opinions start being revealed.
The position of the hospital administration also plays a key symbolic role.
19/ 19: One of the leaders of the revolution gets arrested one day before the big day.
#Tahrir 2/2: This film tells two parallel stories about two people who come from very different backgrounds and how being on the square on February 2nd (Battle of the Camel) has changed their lives for ever.
Quand le Deluge Survient: How two marginalized from a poor social class try and succeed in making financial profit during the revolution from pictures and flags.
God's Creation: How a girl who sells tea on the street joins the revolution, and how she finds in it a way out of her repressed life. It changes the way she thinks and feels about things, even how she feels about the color of her hair.
Ashraf Seberto: The film tells the story of a barber whose shop suddenly turns into a field hospital treating protesters.
Window: 'Window' tells the story of a young man, who lives in his bedroom, the changes he goes through and his reactions to the revolution he did not take part in, while watching the girl who lives next door through his only window. He barely leaves his room, and we barely leave it as well. Going through many personal details, 'Window' reviews the main events in the Egyptian Revolution through Newspaper
-------------------------------------
Time: 11.30 AM
Film: Mystery
Director: LOU Ye
Screenplay: LOU Ye, Feng MEI, Fan YOU
Cinematography: Jian ZENG
Lu Jie has no idea her husband Yongzhao is leading a double life, until the day she sees him entering a hotel with a young woman. Her world crumbles - and it's just the beginning. A few hours later, the young woman dies beneath the wheels of a car. The police officer in charge of the case refuses to believe her death was accidental...
-------------------------------------
Time: 3:15
Film: LES CHEVAUX DE DIEU (GOD'S HORSES)
Directed by :Nabil AYOUCH--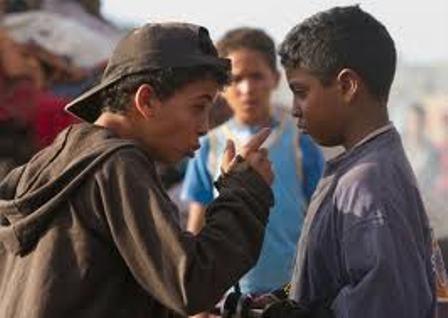 Yachine is 10 years old, he lives with his family in the slum of Sidi Moumen in Casablanca. His mother, Yemma, leads the family as best as she can. His father suffers from depression, one of his brothers is in the army, another is almost autistic and the third, Hamid, 13, is the boss of the local neighbourhood and Yachine's protector.
When Hamid is sent to jail, Yachine takes up jobs after jobs, though empty, to get free from the doldrums of violence, misery and drugs.
Released from prison, Hamid, now an Islamic fundamentalist, persuades Yachine and his pals to join their "brothers".
The Imam, Abou Zoubeir, their spiritual leader, starts to direct their long-standing physical and mental preparation.
One day, he tells them they have been chosen to become martyrs.
The film is inspired by the terrorist attacks of May 16th 2003 in Casablanca.
-------------------------------------
Sree Padmanabha
Time: 9.15 AM
Film: Sister / L'enfant d'en haut
Director: Ursula Meier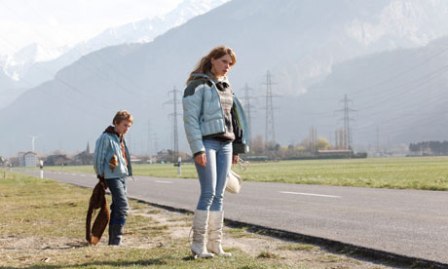 A drama set at a Swiss ski resort and centered on a boy who supports his sister by stealing from wealthy guests.
-------------------------------------
Time: 11.30 AM
Film: MULL IM GARTEN EDEN (POLLUTING PARADISE)
Directed by : Fatih AKIN
Camburnu is a small mountain village in northeastern Turkey. Thanks to the Black Sea's mild and humid climate, the villagers have lived for generations off tea cultivation and fishing in harmony with the nature surrounding them. But this idyllic environment is threatened by the government's decision ten years ago to build a garbage landfill directly above the village. Despite protests by the mayor and the villagers, a waste facility has been built that does not comply with the most important security and building standards and since then has continued to pollute the environment through accidents and disasters. The air is polluted, the ground water is contaminated, the annual rains flush the waste down the slopes, and flocks of birds and stray dogs have besieged the village. The tea growers, whose plantations lie beneath the landfill, have lost their livelihood. The consequences are devastating and clearly evident for everyone to see and yet tons of waste continues to be dumped in the landfill every day.
-------------------------------------
Time: 3.00 PM
Film: DUPA DEALURI (BEYOND THE HILLS)
Directed by : Cristian MUNGIU
Alina returns to Romania from Germany, hoping to bring Voichita - the only person in the world she loves and was loved by - back to her. But Voichita has found God - and God is the hardest lover of all to be jealous of.
-------------------------------------
Anjali
Time: 9.00 AM
Film: Four Suns (Ctyri slunce)
Director: Bohdan Sláma
Writer: Bohdan Sláma
Fogi is enjoying his never ending puberty. But simultaneously Fogi is also trying to live up to his family duties and bring up Véna, his son from the first marriage. He did not get married again but lives with Jana, a post office employee. Together they have little Anicka and they all live in a flat in a small town. At first, Jana is trying to tolerate Fogi's moods, but her patience is running out. Fogi loses his job. On top of that he starts to see himself in his adolescent son and realizes with horror that Véna repeats his own mistakes. The first fights, bans and mutual misunderstandings are approaching.
-------------------------------------
Time: 11.45 AM
Film: MEKONG HOTEL
Director: Apichatpong WEERASETHAKUL


Mekong Hotel is a portrait of a hotel near the Mekong River in the north-east of Thailand. The river there marks the border between Thailand and Laos. In the bedrooms and terraces, Apichatpong held a rehearsal with his crew for a movie that he wrote years ago called Ecstasy Garden. The film shuffles different realms, fact and fiction, expressing the bonds between a vampire-like mother and her daughter, the young lovers and the river. Mekong Hotel - since it was shot at the time of the heavy flooding in Thailand - also weaves in layers of demolition, politics, and a drifting dream of the future.
-------------------------------------
Sreekumar
Time: 11.30 AM
Film: This Must Be the Place
Director: Paolo Sorrentino
Cheyenne (Sean Penn) is a wealthy former rock star, now bored and jaded in his retirement in Dublin. He travels to New York to reconcile with his estranged father during his final hours, only to arrive too late. After learning of his father's persecution in Auschwitz at the hands of former SS Officer Aloise Lange, Cheyenne begins a journey across the country to track down Lange, who is now hiding out in the United States.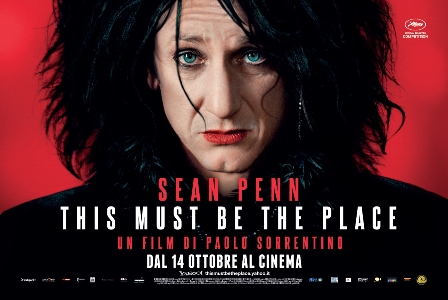 Cheyenne meets a variety of people including the wife of Lange, Lange's granddaughter and a businessman. He buys a large gun for his designs of revenge. At the gun shop, a bystander mentions to him that the style of gun Cheyenne wants to buy lets people "kill with impunity" and further says that people who are licensed to be monsters (e.g. kill with impunity) only want to be monsters. When Cheyenne eventually tracks Lange down with the aid of a professional Nazi-hunter, who told him about Lange in the first place, Cheyenne hears his story and subsequently changes his mind. In Lange's monologue, he mentions that he had correspondence with Cheyenne's father – the recurring letter that is presumed by the audience to be narration of Cheyenne's father's journal was in fact a quotation from a letter from Lange that repeatedly called the Holocaust "the inferno".
Lange reflects that after all the horrors of the Auschwitz concentration camp, Cheyenne's father remembered Lange the most. This was because Cheyenne's father "did something wrong" and so Lange threatened to let loose his German shepherd dog to attack him. Cheyenne's father was so frightened he wet himself. Before he leaves, Cheyenne takes a photo of Lange and whispers that it was an injustice for his father to die before Lange did. Prior to him just leaving, Cheyenne sees Lange emerge from his cabin in the freezing cold naked. The humiliation of Cheyenne's father mirrors this public embarrassment.
Cheyenne then travels home via airplane (something he had previously had a strong phobia of) and cuts his bouffant rockstar hair down and removes his make up. He has finally made peace with his father, who he spited by wearing the aforementioned effeminate fashion. The implication is that Cheyenne has finally grown up.
-------------------------------------
Time: 3.00 PM
Film: Beautiful
Director: Kim Tae-yong, Tsai Ming Liang, Gu Changwei, Ann Hui
The styles of the four filmmakers are all very different - two are fiction-style and two documentary-style - in tone and content, but all are singular and absorbing pieces. As a film Beautiful 2012, which in China will be seen on Youku's online platform, would be an easy fit in any film festival, while Tsai Ming-Liang's delightfully shot film Walker could also work as a gallery installation.
Beautiful 2012 opens with South Korean director Kim Tae-yong's You Are More Than Beautiful, about a man hiring a young woman named Young-Hee to pretend to be his fiancée to try and show his ill father he is getting married. When his father slips into a coma he pays the woman at the hospital, but she slips into his hospital room and in a charmingly beautiful scene stands and sings a Korean opera song to the father (in a room with five other seriously ill elderly men).
Second up is Tsai Ming-Liang's Walker, which takes an unusual look at the bustling streets of Hong Kong as its features a series of stunningly shot scenes with at the centre a red-robed monk who walks at a snail's pace. With traffic and pedestrians speeding around him the man (head intensely bowed, bare feet and holding a bread roll in one hand and a plastic bag in the other) walks only a step every minute.
Gu Changwei's Long Tou - also shot documentary style - features a series of characters who dwell on the realities of expectation, punctuated by a series of memorable shots ( a cat stalking and jumping onto an air conditioner unit; an elderly man dragging a series plastic bottles; a weight-lifter practicing his moves and a child blowing bubbles) and nice use of music.
The film wraps with Ann Hui's My Way - starring Francis Ng and Jade Leung - about a pre-op transsexual man nervously waiting for his operation. It is a stylishly melancholic film, and defined by the moment when he goes to the hospital for the operation, goes to sleep in the male ward (next to a newspaper reading old man) and wakes as a woman in the female ward…and finally indulging in a smile of relief and happiness.