Sitar is perhaps the best known and probably the most popular of Indian Classical music instruments .Pandit Partha Pratim Roy is one of the finest Sitar Maestro of his generation and travels across India and abroad giving concerts and lectures.He performed at Thrissur (Sangeet Natak Akademi- Rasavikalpam Festival)and in Thiruvananthapuram at Soorya Music festival. With his unique style of rendering he mesmerized the audience with Raag Rageshree ,Kirwani Chaiti Dhun and Raag Hemant a beautiful evening raag created by Ustad Allauddin Khan founder of Maihar Senai Gharana and this year is the 150th Birth Anniversary so as a tribute he dedicated the concert to the Ustad Allauddin Khan.
Pandit Partha is an M.Sc in Economics (University of Calcutta) B.Ed, and
Masters in Music (Bangiya Sangeet Parishad).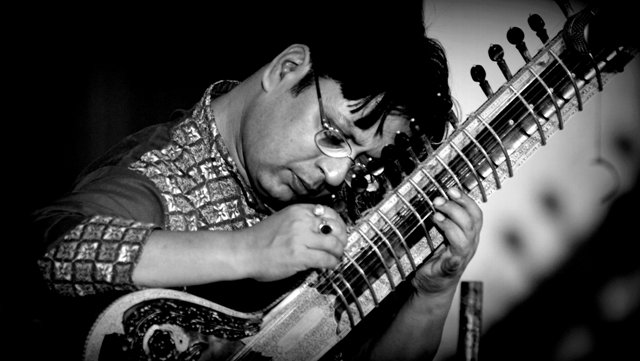 Some of his best achievements are:
1. Best Instrumentalist Award from I.I.T(Madras)-1987.
2. Award from West Bengal State Music Competition-1990-1991.
3. Finalist award from Ravi Kichlu Foundation organised by Gramophone Company of India.
4. SANGEET GAURAV from Award Council OF India, Lucknow
5. Pride Of Region, Govt of India.
6. Sangeet Gaurav Award from Council of India
Musical background/ Gurus
He was born in a middle class family and had no musical lineage in his family but his father who was interested in music encouraged him seeing his interest in music .He initiated him into Sarod ,but after meeting Pandit Debi Prasad Chatterjee a direct senior disciple of Pandit Nikhil Banerjee and seeing his skills Pandit Debiprasad Chaterjee insisted he switch to Sitar . It was the beginning of his journey into the world of Sitar ,now as an artist he feels fortunate and happy that he was initiated to music and that too through a great disciple of Pandit Nikhil Banerjee. This was his first tryst in musical journey.
Later he took lessons from Prof. Nihar Bindu Chowdhury and from Sangeetacharya Ajay Sinha Roy and tabla lessons from Prof. Anil Palit.
Excerpts from an interview:
Influence
"I don't believe in Gharana I am influenced by Late Pandit Ravi Shankerji he was a pioneer but mostly I like Nikhil Banerjee his style is amazing and Vilayat khan Saheb is superb and unparallel , I took the style of alaap from Ravishankerji and Nikhil da's baj style which is partly dhrupad and khayal ang" .
Your Views about Fusion Music
In this fast paced life it is a reflection of the society, India's best fusion musicians were Ananda Shanker (nephew of Pandit Ravi Shankerji) and Trilok Gurtu .I did an album of Fusion music in a certain pattern where staying in the structure of the raag we composed music with foreign instruments.
Late Pandit Ravi Shanker was largely responsible for taking Indian classical music to the West, giving it global audience.
Indian Classical Music/Popularising Indian Classical Music
Becoming an artist is an ongoing process.Like a yogi one has to continuously chisel his skill to utmost sharpness, it is also a part of life and it is not just a matter of musical career.The performance is more of a creation that creates an experience of presence and meditation for the listener and hence Indian classical music is a spiritual experience rather than just mere entertainment for the enjoyment of the senses.
Views on Indian classical music
The origin of Indian classical music goes back to the Vedic times, when the Rishis , deep in meditation, would contemplate different sound vibrations and tonal patterns and the effects it has on consciousness.Our music has various ragas and talas,it is not necessary to know the science behind it to enjoy and appreciate the beauty of this aesthetic form of art.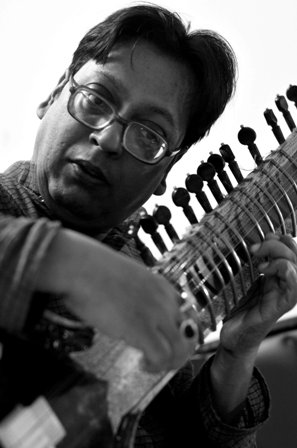 Promotion of Indian Classical Music:
Spic Macay is doing well in popularizing Indian classical music I think in Schools, music should be included just to teach the basic of the Indian classical music as a part of awareness to our rich culture .It gives a good mould for the youngsters.
I think there will be more organizations like ITC Sangeet academy who will come forward to encourage Indian music. It is needed in this time especially when western music like pop, rock, reggae are gaining much popularity. This is not to say that I am against any kind of music but only thing is we should not be ignorant about our own music. Most of the western music styles are just reciting what has already been written, perhaps up to hundreds of years ago. Indian classical music has a loose structure and it is a live creation of the moment. For western music, and western classical music in particular, there can be much beauty but the original inspiration of the creator is long gone.
Views on Reality shows
These days youngster's are eager to participate in reality shows.In my view you should learn music at least for 10 years and then venture out.Reality shows cannot create an artist over a period of 1 or 2 months.Yesudas, Lata Mangeshkar were not artists from day one.
After the reality show is over most of them sink without a trace and do not find the same platform again. Sonu Nigam did his homework before he went to reality shows or competitions. He learnt it in a disciplined manner to evolve as an artist.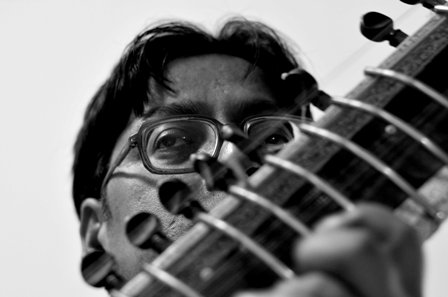 South Indian Audience
I don't see any difference in audience because music is universal it's all the same Hindustani or Carnatic. This is the second time I am performing at a concert in kerala. Last year I did a concert in Palaghat Swaralaya.It was a nice experience.This time at Thrisuur I played Raag Rageshree.
I took nearly an hour to render the Aalap. I was deeply immersed and as the audience was receptive I played for a longer time. They encouraged me to continue and I felt happy seeing their feedback.When a listener hears music it must cross some boundary and touch something within. One can find happiness,one can find peace.
I played some Carnatic Raags like Raag kirwani and at Trivandrum . I chose to play Raag Hemant as it is a very rare Raag beautifully created by Ustad Allaudin khan. This year falls his 150 th birth anniversary so I felt it would be appropriate to play Raag Hemant at Trivandrum.
I feel grateful for the opportunity given by Mr.Soorya Krishnamurthy for giving me chance to participate in this year's Soorya Music Festival.
Thoughts on Hindustani and Carnatic music :
Music is universal. Both are branches of Indian classical music.Main differences between the two styles is that Hindustani is more focused on melody and improvisation, while Carnatic is more focused on rhythm and is more structured.
What is most important is the feeling and lasting effects that the listeners receive from the experience.
Style and Philosophy
Indian Classical Music is deeply rooted in Vedas and spirituality.It is like a yogi doing his sadhana. Practicing music is a kind of meditation what we say antar dhwani . I constantly improvise imbibing the intricacies of great sitarists like Late Pandit Ravi Shankerji,Pandit Nikhil Banerjee and Ustad Vilayat khan though I am deeply influenced by Pandit Nikhil Banerjee's style I try to make my own style.
The Sanskrit meaning of raga is to color, so in terms of music this means that which colors or leaves a certain impression on the listener.Indian classical music is a living thing.I think that in a musical tradition in which improvisation predominates,one has to be constantly open to new ideas and reinvent their own music in every phase and mesmerize the listener with the intensity of the emotion one can create through music.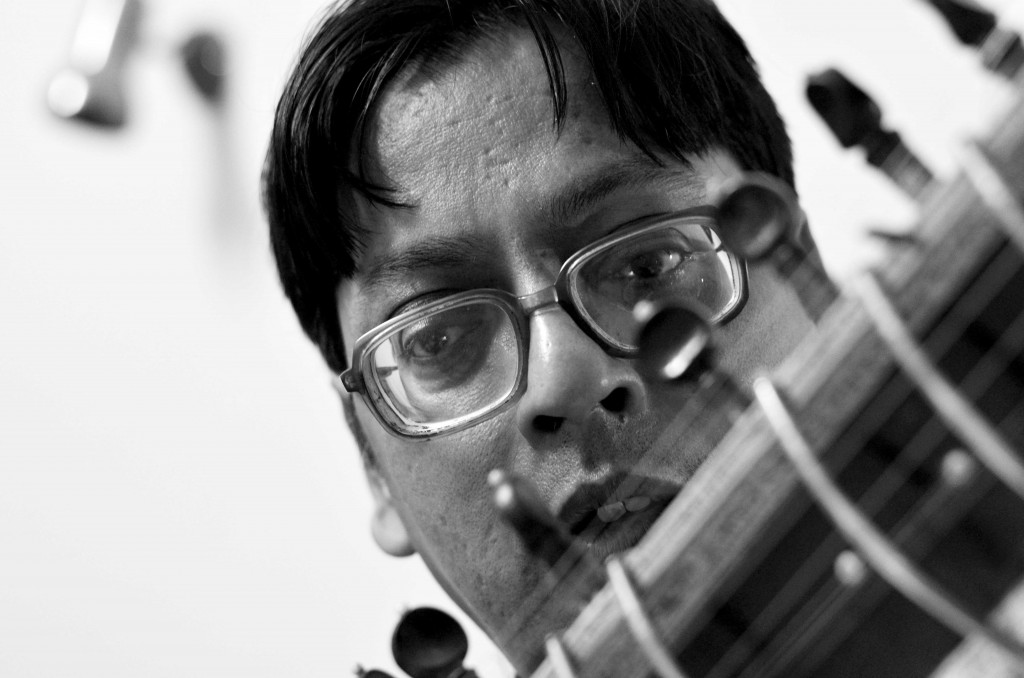 It was a memorable moment to interview and photograph Pandit Partha Pratim Roy and being an admirer and learner of Indian Classical Music, I believe that when the musician recognizes this oneness,musical notes become Brahman and represent his sound,there is no other God to connect to. The most authentic Indian classical music experience is to see one of the maestros in concert.
One can contact him by email:parthapratimroy_2002@rediffmail.com,
Website: www.parthapratimsitar.com, Mb;91+9831258981
Connect the link to listen Panditji's Raag Hemant and Chaiti Dhun - Soorya Music Fest - (Sound cloud )
Click on the below Link -
https://soundcloud.com/ratheesh-sundaram/raag-hemant-gat-jhalla
https://soundcloud.com/ratheesh-sundaram/chaiti-dhun-pandit-partha
Shots from Soorya Music Festival 2012 Thiruvananthapuram
Ratheesh Sundaram Fotografie 2012 Nikon D5100 lens 50mm ,- 70 -300mm no Flash –
web: www.rebelshots.in , http://www.flickr.com/photos/ratheeshsundaram/ Email : ratheesh78@gmail.com ,
Mb : 91+9846608111