In the 32nd year with its linguistic excellence and cultural diversity Alliance Française Trivandrum known to promote French language and culture once again came up with the most enchanting fairy-tale stories ever told-about a beautiful princess for whom time stood still for a hundred years, and a brave Prince whose courage and determination led him to Sleeping Beauty.
With a kiss he redeemed her life and won her love.Produced under "Layam Cultural Events and Training Pvt Ltd", "Once Upon a Time..." the brainchild of Françoise Calvel who is also the Director of the play and the Company alongwith her husband, has 24 years experience in International Theater.
She embraced India as her second home and lives in Trivandrum alongwith their family,multitasking as director, comedian, professor of theater as well as event creator.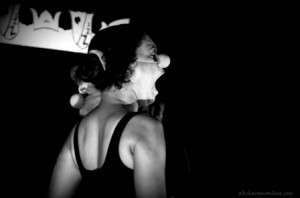 Sleeping Beauty was renamed as "Once upon a Time..." by Françoise Calvel to make it more generic because the morale or the vice and virtue of the characters is international and relatable to the viewer across the world. The 14 characters of the play were enacted by two comediennes ,Françoise Calvel herself and Abhija Sivakala who is a also a theater artist,dancer and performed in various plays.She was introduced into Clown theatre tradition through this project by Françoise Calvel and volunteered to learn new techniques like "Mask","Puppets","Voice" and "Clown" from her.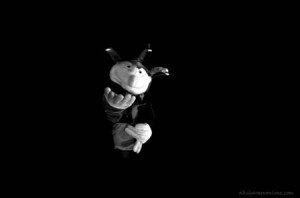 Abhija Sivakala is a freelance artist a Graduate in design from college of fine arts Trivandrum and has worked as animator and graphic/visual designer in various firms in Bangalore. Learned classical dance for few years and then moved to theatre. The meeting of both these multi-talented performers brings together the fairy tale Sleeping Beauty in a completely new fun-filled family show form.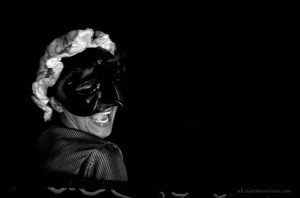 The children's shows that work are the ones that don't patronise the kids, in my experience "Once upon a Time" deserves an applause. Embodied with an ideal balance of expertise and creativity Françoise Calvel integrated Kalaripayat into the play alongwith Puppets, Mask of Commedia dell'arte, pantomime and music. It was stunning to see their skills and well meticulously mixed music which was a crucial segment of the play.
A good play needs an audience to complete them and I found the audience for "Once upon a Time…" to be exhilarated by the two lovely performers of the evening who weaved a fairy tale into an enjoyable play and made the childrens fairy tale into a family entertainer.
Fairy tales are an important tool for children learning to navigate reality and survive in a world ruled by adults. They are existential dramas in which children subconsciously confront their own problems and desires on the path to growing into adults.
Theater definitely increases the attention span apart from the fun and entertainment factor. A play can jumpstart a child's imagination and creativity not to undermine the valuable skills that Theater can teach that can be used in the professional world even by an adult.I think next time this can be a good reason for an adult or parent to watch a play.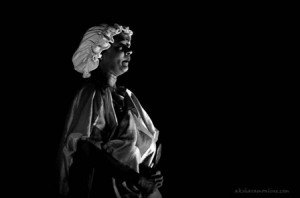 ( "Once upon a time" staged at Co-BanK Towers Thiruvanathapuram inassociation with Alliance Française Trivandrum on November 8 2012)
Photos - Ratheesh Sundaram
www.rebelshots.in