"Everything you ever wanted to know about yourself you can learn in 26.2 miles" – Lori Culnane.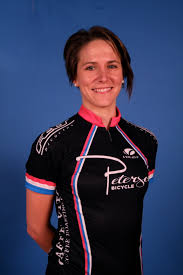 Until a couple of years back, my understanding of Marathon was confined to Mumbai Marathon and nothing more or less. During my school days I eagerly waited for every Sundays to watch "Rangoli" on National Channel. Sometimes it was a mere disappointment when I switched on the television to see live coverage of Mumbai Marathon!! Desperately watching it for few minutes I would switch it off and leave the room.
July 2015…the most eventful calendar in my life. I made Leh Ladakh road trip with my colleagues Girish G N, Tarik Firoz and two other friends, Ganesh Lalu and Krishna Teja. Two week long trip moulded me emotionally and physically in such a way that I would like to borrow Lori Culnane's words to explain those moments I had. "Everything you ever wanted to know about yourself you can learn from a trip to Leh – Ladakh". After Leh – Ladakh trip when I was back at Kochi somehow good things happened to me. I bought a cycle, MTB and second one I decided to give a try for Kochi Marathon, which was scheduled for December.
Keeping Kochi Marathon in mind my friend, Vishnudeep Panicker, and I started practicing evenings and mornings whenever we could find free time. It was difficult to break the ice, but somehow we managed to get through. We discussed about how to get trained, made a training plan ourselves and tried to stick on to the plan. In mean time I was also in touch with one of my college friend, Sandeep who was already into this business. He guided me to get trained and also gave more clear idea about marathon running, things to be taken care and all. Everything worked well it seems, Vishnu was there with me for Goa River Marathon, one of my earlier event. Goa River Marathon was exciting since it was the first major event for a beginner like me. At the same time adding an adventurous flavor to it, we made it happen as a Kochi – Goa – Kochi road trip with my colleagues, Anoop T S, Jithin Nandakumar and Kasper Joseph joining us. Overnight long drive, street food, photos, marathon, beaches over all GOA, isn't this all a perfect feast?
Time went by and I continued the road where I ended up. With marathon practice – eight to ten kilometers and cycling – fifteen to forty kilometers I was able to experience sublime mornings of Kochi. My vocabulary is limited to explain more about the Goosebumps I had in those mornings. Practicing went on and I started appearing for marathons, Half marathons and results were not bad. Now the other side of the coin, the journey wasn't easy. When I started running long distances the most common problem grabbed me too, knee pain. I took advice from expert medical personnel and re-planned by training. There after I bought a new pair of running shoes, expensive one, started going gym especially for knee strengthening, had diet control and regular practices. Anoop helped me out there at gym to set daily routines and also we started cooking together to have a controlled diet. With all these I could manage my body weight from 80kg to 64kg and knee problem was also curbed. Those days when I walked back to room after training, cooking and dinner I was pretty much relaxed and was able to sleep well. Couple of accidents also happened to me during these days, personal losses were there but still I managed to remain on the track to conquer those miles.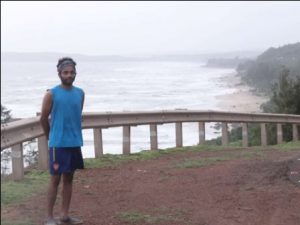 Above all the good experiences, fresh mornings and excitement which marathon gave me, an icing on the cake I ran my first full marathon on 16th October 2016 at Shriram Proerties Bengaluru Marathon and was able to finish in 04hrs25min58sec with an overall ranking of 198 out of 749 finishers and my category rank (30+ male category) was 35 out of 121 finishers.
Today it gives me confidence and internal bliss when I say that I am a marathon runner!!!
I would like to say it wasn't me alone who did it but the good spirit of those who stood with me and helped me, starting from online purchases, ticket booking, airport and railway station drops, warm wishes and more over the Ladakh days, all these made me to grab the medal -"42.2km FINISHER".
Events and results:
1. Trivandrum Runners Club Trivandrum Marathon 2015 – 21.1km in 02:40hrs
2. Skechers Goa River Marathon 2015; 13th December 2015 – 21.1km in 02:26:17hrs
3. 21km run conducted by Decathlon Kochi – 21km in 02:00hrs
4. Dream Runners Half Marathon Chennai 2016; 24th July 2016 – 21.1km in 01:53:35hrs
5. Airtel Hyderabad Marathon 2016; 28th August 2016– 21.1km in 01:53:58hrs
6. Shriram Properties Bengaluru Marathon 2016; 16th October 2016– 42.2km in 04:25:58hrs