It is quite amazing to know how much impact could be created through a piece of well made creative work, in this case, a beautiful movie. It continues to haunt us for a bit longer as the characters retain their existence inside our minds even after the show time. That was the movie experience given through the perfectly portrayed "Guppy", directed by Johnpaul George.
I regret for not having to watch it in the big screen (especially the multicolored fascinating wings of guppy fish elegantly flaunting with the pace of the movie, beautifully captured in every frame), but I don't wonder why this movie wasn't a box office hit either. The story has a rhythm, a slow tune of melancholy, which is a harder phase to get past through, but once we are into that symphony, it would embrace us to the depths of excitement and prolonged happiness. In fact, it takes us through almost all feelings humanly possible.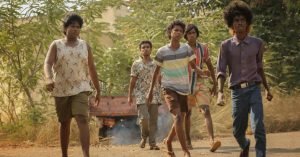 Initially, it was compassion that we feel towards a boy named 'Guppy' (called so because he rears and sells guppy fish which feed on mosquito larvae) for the hardship that he is going through, to take care of his mother. We expect the boy to be modest, down to earth and ideal in every respect, but here is where we explore the fragrance of real life narrated in the movie. He is like every other boy in the neighborhood, who possesses all the flaws of a boy of his age. As the story unreels, we witness the rivalry that takes place between Guppy and the Engineer named Thejus Varkey, who comes to the village for building an over bridge. Here the movie breaks all stereotypes created in our minds through various movies of this genre, especially here the Engineer has the looks of a wandering traveler in a motor bike, who isn't so kindhearted or broadminded either. Unlike the "Heroes" out there, he doesn't seem to be divinely aware of all the untold truths around him. He is also like everyone else, not acting so "goody goody" to everyone, ending up with wrong interpretations, committing mistakes which are honestly humane. Like every youngster, he also gets annoyed with the repeated pestering of an old man offering him black tea. In fact, no one in the movie steps away from being real in words or deeds, thus giving me a notion to believe that the characters still continue to live that seaside village.
Master Chethan has played the role of Guppy, and not even for one instance we would feel that it's a fictional character. His ignorance, childish arrogance and his immense passion towards guppy fish, were very perfectly rendered all sequences. Also, Tovino Thomas has done an exceptional performance, portraying the Engineer. His dialogue delivery and weird mannerisms reflect his character precisely. Somewhere hidden behind his arrogant persona, we could sense the sadness in his smiles and empathy towards his co-living beings. Sreenivasan's character as a gatekeeper striving for the upbringing of his granddaughter is also quite remarkable. The rest of the roles played by the cast were also noteworthy.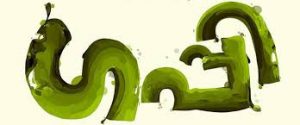 In short, the movie narrates the intensity of real life, the struggle and passion in the most subtle way, leaving us speechless in a world inside our imagination. As for me, I would keep imagining a world where Guppy and Thejus Varkey would spend their lives finding solace in each other's presence, filling the loss of their dear ones. A 'must watch' for enjoying a really good movie with a genuine story-line! Thumps-up to the whole team of Guppy!