Some of the reviews I had read through strongly opined that it's for friends only. Well, I watched it with my relatives and the theater was filled with families. Is the attitude and tastes of Malayali viewers changing? Can't be sure. The film opens with a helicam shot of the lodge(first ever in Malayalam cinema) which is situated in Mattanchery and not in Trivandrum as the title suggests.The brooding darkness adds to the mystery behind the building . Unlike the earlier notion of the aura of sadness rendered to cloudy scenes,here everything smacks of something shady and untoward.
The mystery unfolds when each of the characters spew forth their 'imagined 'escapades and wanton desires. The first half of the film is replete with double-entendred dialogues and crass sexual innuen does. Scripted by Anoop Menon , it could not create magic as in 'Beautiful'. Barring the canteen woman played by Sukumari(Peggy Aunty), the inmates of the Trivandrum Lodge suffer from sexual depravity. Voyeurism becomes thewont of their lives. Jayasurya (Abdu) portrayed the role of a dumb,sex-starved voyeur to perfection..The director of Ivan Megharoopan, P. Balachandran plays the part of a modern day Vatsyayan with his knowledge of women and boasting of having slept with 999 women - still waiting for the 1000th ... Saiju Kurup's role as Shibu Vellayani,the sleazy film magazine journo has shades of the old manin Memories of my Melancholy Whores , who finds love in a prostitute ironically named Kanyaka (Thesni Khan). Even so, it lacks the profoundness and beauty found in Kawabata's The House of the Sleeping Beauties as well as Mann's Death in Venice. Devi Ajith as Zarina has a pivotal role in the entrance of Dhwani (Honey Rose) into the world of the voyeurs. Her characterization is superbly worked out.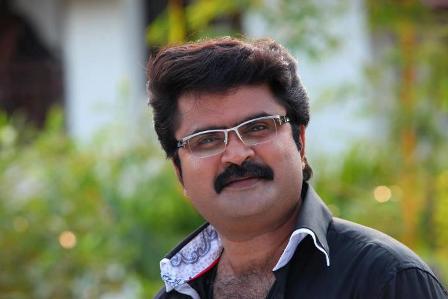 Anoop Menon as a celibate and single father(Ravisankar) shows the plight of fatherhood in the modern day. Bhavana as the mother has a cameo role.The piano teacher ,Relton( Janardhanan), Satheesan(Arun) ,the aspiringactor and Dhwani's meek husband (Nikhil) too cannot be left out. As in'Beautiful' ,Anoop Menon pays tribute to P. Padmarajan through Babu Namboothiri's role as a pimp.The veteran singer P.Jayachadnranportrays the role of Narayanan. Too much importance to teenage romance seems awkward and unnecessary to the plot. The second half of thefilm,though a bit dragging comes to a fitting conclusion of upholding the traditional concept of marriage .Apart from that, land mafias,moral policing,etc..are subjects discussed in the film. The unconventional beginning,middle and end adds depth to the bleaky and bright atmospheres along with the diversities of each characters. M.Jayachandran's Background score and Pradeep Nair's cinematography are excellent.